11 Jun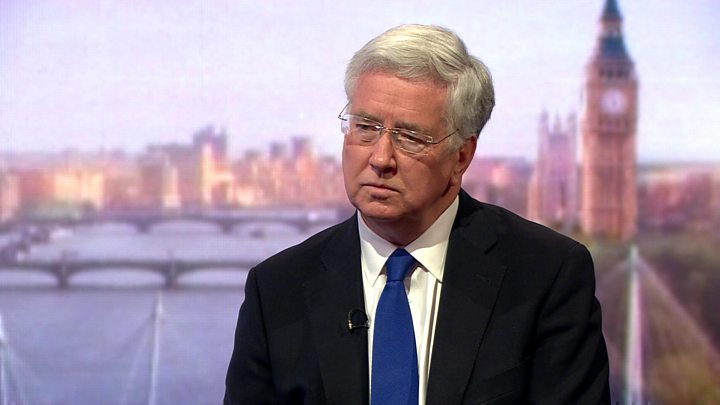 A Conservative deal with the Democratic Unionist Party would only apply to "big issues" like the economy and security, the defence secretary has said.
Sir Michael Fallon said talks were seeking an agreement – which would not be a formal coalition – to keep a minority Tory government in power.
Speaking to Andrew Marr, Sir Michael also distanced himself from the DUP's conservative stance on social issues.
"It doesn't mean we now agree with all their views," he said.
Overnight there was confusion over the status of the talks, with Downing Street initially saying the principles had been agreed before issuing another statement saying negotiations continued.
"It would be very, very surprising if something as important and complex as this was stitched together in a single day of talks in Belfast," Sir Michael said.
DUP leader Arlene Foster told Sky News "discussions continue" about forming a "national government" to bring stability to the nation.
She said the parties had made "good progress" so far.
The arrangement being sought is known as "confidence and supply", under which the Tories could rely on DUP support in key votes like Budgets and no-confidence motions.
Sir Michael did not reveal what the DUP had been offered in return, but said the "outline proposal" would be published once a deal had been agreed.