5 Jun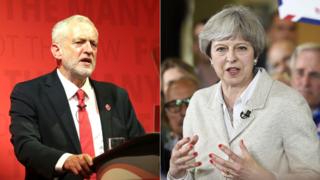 Security is taking centre stage in the election campaign as party leaders call for action to tackle radicalisation after Saturday's London terror attack.
Theresa May will stress the importance of leadership and urge tech firms to do more to tackle extremist propaganda.
Labour, the Lib Dems and UKIP are criticising her record on police cuts.
The campaign was briefly suspended after the London Bridge attack, in which seven people died, but the PM has insisted Thursday's poll will go ahead.
She will chair a meeting of senior ministers and security chiefs at the government's emergency Cobra committee on Monday morning.
Downing Street sources said the prime minister would deliver a speech pledging the "leadership" needed to keep the country secure from terrorism, strike a Brexit deal, and manage the economy.
On Sunday she called for new measures to tackle extremism – including online – saying in a speech outside No 10 that "enough is enough".
Culture Secretary Karen Bradley told the BBC that the fight against online radicalisation meant getting "access to information as required" from tech firms.
Pressed on whether this meant penetrating encrypted messaging services, she said the tech industry had done the "right thing" in the past in terms of removing indecent images from their platforms and now ministers wanted the "same response" over extremist material.
"We know it can be done and the internet companies want to do it," she told BBC Radio 4's Today.
---
Analysis – BBC political editor Laura Kuenssberg
Voters choose their political parties for all sorts of different reasons. But as this strange election hurtles towards its close, the demand of who can keep the country safe is firmly on the table.
For Theresa May that doesn't just mean questions over how she would counter extremism if she stays in power. She faces criticism too over the Tories' record on squeezing money for the police.
Labour leader Jeremy Corbyn has repeated his promise to reverse the cuts and slammed the Tories, warning the government could not "protect the public on the cheap".
He also tried to counter perceptions that he is soft on security, including his earlier stance on shoot-to-kill, which he questioned days after the Paris attack at the Bataclan. He said, if he were prime minister he would take "whatever action is necessary and effective" to protect the public.
After a brief pause, the election campaign is well and truly back, even if with a more subdued tone, and with security as its primary subject.
---
Labour has criticised what it says is the fall in the number of armed police officers since 2010 and the "suppression" of a report into the foreign funding of extremist groups, which was undertaken in early 2016 but has never been published.
Yvette Cooper, former chair of the Home Affairs select committee, said that while it was "inappropriate and wrong" to draw "precise links" between police numbers and individual attacks, falling numbers made it harder to gather information and counter threats.
Lib Dem leader Tim Farron has accused the Conservatives of making the "wrong choices" over police budgets, "posturing" over internet surveillance powers and not putting enough pressure on allies in the Middle East to turn the screw on extremist groups.
"Fewer police on the beat means fewer conversations, less information being passed on and less knowledge about who's who and who needs to be kept under surveillance," he wrote in an article for the Guardian.
He added: "Theresa May talks of the need to have some difficult and sometimes embarrassing conversations. That should include exposing and rooting out the source of funding terror, even if it means difficult and embarrassing conversations with those like Saudia Arabia that the government claims are our allies."
He warned about the UK seeking to "control" the internet in a manner associated with regimes like North Korea. "If we turn the internet into a tool for censorship and surveillance, the terrorists will have won. We won't make ourselves safer by making ourselves less free."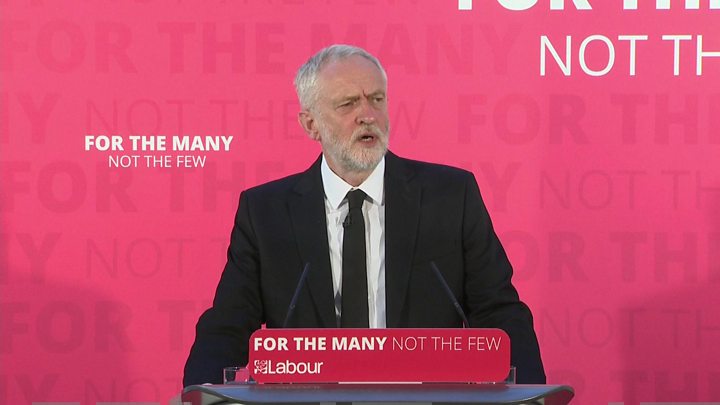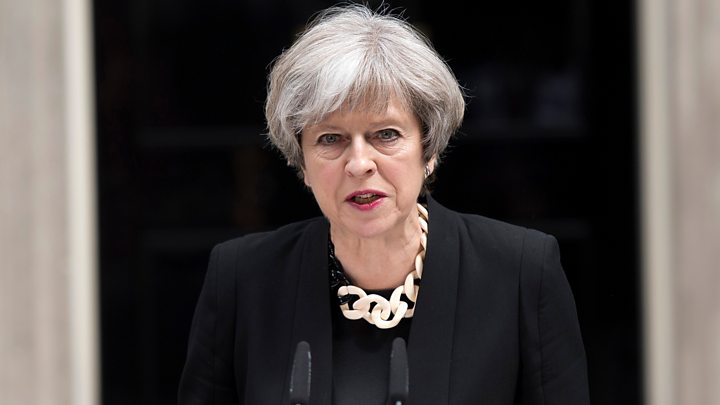 Twitter, Facebook and Google say they are investing heavily in tackling extremist content and denying extremists a "voice online".
Most of the parties suspended their national campaigns over the weekend, although UKIP's campaign continued, with leader Paul Nuttall saying that stopping would be "precisely what the extremists would want us to do".
Mr Nuttall appeared on a Question Time general election special on Sunday night, as did Green Party co-leader Jonathan Bartley, with security and terrorism both featuring heavily.
Mr Nuttall called for 20,000 more police officers on UK streets, and for a review of funding of mosques in Britain, and Mr Bartley said the Prevent counter-radicalisation strategy should be scrapped.
SNP leader and Scottish first minister Nicola Sturgeon has said it makes sense to review counter-terror arrangements following the latest attacks and that extremism must be challenged "robustly and directly".
But she said that no community should be "scapegoated" for the actions of a "mindless minority".