15 Jun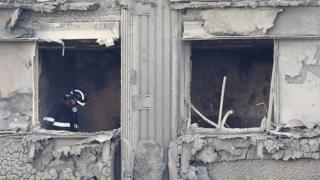 MPs have demanded urgent answers over the deadly London tower block fire.
Labour leader Jeremy Corbyn said he was "very angry" and that residents' concerns about fire safety had not been listened to.
The housing minister promised every family would be rehomed in the local area and that checks would be carried out on other tower blocks.
Special arrangements were made to allow MPs to debate the tragedy despite Parliament being suspended.
Rescuers do not expect to find anyone else alive in Grenfell Tower, north Kensington. Police said 17 people had been confirmed dead but that was expected to rise.
A judge-led public inquiry has been announced by Prime Minister Theresa May.
At the start of the special meeting in Westminster's Grand Committee Room, Fire Minister Nick Hurd said: "What we are dealing with here is a national tragedy."
'Traumatised'
He said the "exceptionally complex" investigation would take several months, and there would be no room for "plodding bureaucracy" in the official response.
"It is the intention of the government to leave absolutely no stone unturned," he said.
Mr Corbyn said he was "very angry" and that the community had been left "traumatised".
Residents he met had raised concerns about safety and had not received any answers, he said.
He said: "It cannot be right that a fire like this takes so many lives in the 21st Century in modern Britain – somewhere along the line regulations or something failed."
Answers were needed about fire walls, sprinkler systems, the alarm system and how the fire spread, he said.
"There are thousands of tower blocks around our country, there are hundreds of thousands of people living in tower blocks all over this country," Mr Corbyn added.
"Every single person living in a high-rise building today will be frightened, will be traumatised and will be very, very worried."
Shadow housing minister John Healey urged ministers to begin installing sprinkler systems immediately and not to wait for the result of the public inquiry.
His Labour colleague, Kate Green, said it was "the poorest people in the poorest properties" who were vulnerable to fires, saying they should get "the first and best protection".
The new housing minister, Alok Sharma, said he too had heard accounts of residents who said they had warned about fire safety.
The government was talking to councils and housing associations about getting checks on other buildings done quickly, he said.
At the end of the meeting, he promised "every single family" would be rehoused in the local area.
Earlier Theresa May ordered a full public inquiry, "to ensure that this terrible tragedy is properly investigated".
Labour is calling for measures recommended after another fatal fire in 2009 to be implemented immediately.
Questions have been raised about why the fire spread so quickly and whether the advice given to residents was correct – they were told to stay put and wait to be rescued.
Attention has also focused on recommendations made in 2013 after a fire in a tower block in Lakanal House in Camberwell in 2009 in which six people died.
These included installing sprinkler systems in high-risk buildings and reviewing building regulations.
In October the former Housing Minister, Gavin Barwell, said the government had "publicly committed" to reviewing building regulations in relation to fire safety after the Lakanal House fire.
Mr Healey said this review had "not been started".
"The residents and others have some really serious questions to put to ministers and the people who run the building," he said.
Responding to reports, the Department for Communities and Local Government said it was "simply not true" that a report about building regulations had been "sat on".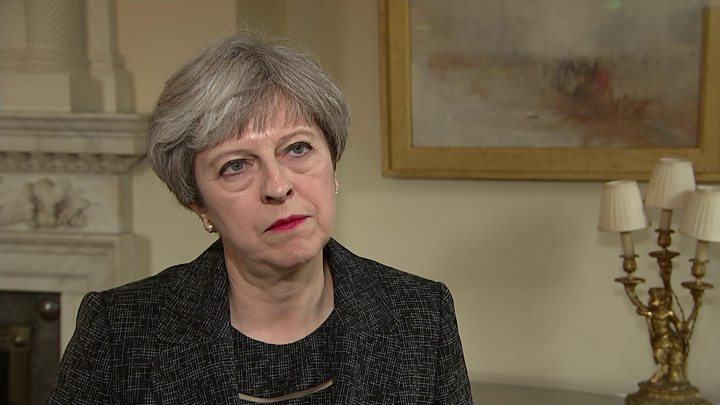 In her statement announcing the judge-led public inquiry, Mrs May said: "We need to know what happened, we need to have an explanation of this – we owe that to the families, to the people who have lost loved ones, friends and the homes in which they lived."
The PM visited the scene of the fire on Thursday morning. She was briefed by the emergency services and met front-line staff.
Mr Corbyn also visited, meeting local clergy and volunteers helping with the recovery operation.
"We have to get to the bottom of this," he told one of the community leaders.
"The truth has got to come out and it will."
Parliament cannot officially meet until the Queen's Speech has been delivered on 21 June.
The Liberal Democrats have called for an urgent review into fire safety and building regulations.