1 Jun
Theresa May's decision not to appear in Wednesday night's BBC election debate prompted some of the strongest attack lines of the evening from other parties, with Tim Farron in particular generating praise on social media for his closing statement.
After setting out Liberal Democrat policies of adding a penny to income tax to fund the NHS and aiming to keep Britain in the single market, he devoted a large portion of the 30 seconds allocated to him to attacking May and her stand-in, the home secretary, Amber Rudd.
"Now, Amber Rudd is up next," he said. "She is not the prime minister. The prime minister is not here tonight. She can't be bothered, so why should you? In fact, Bake Off is on BBC Two next, why not make yourself a brew? You are not worth Theresa May's time. Don't give her yours."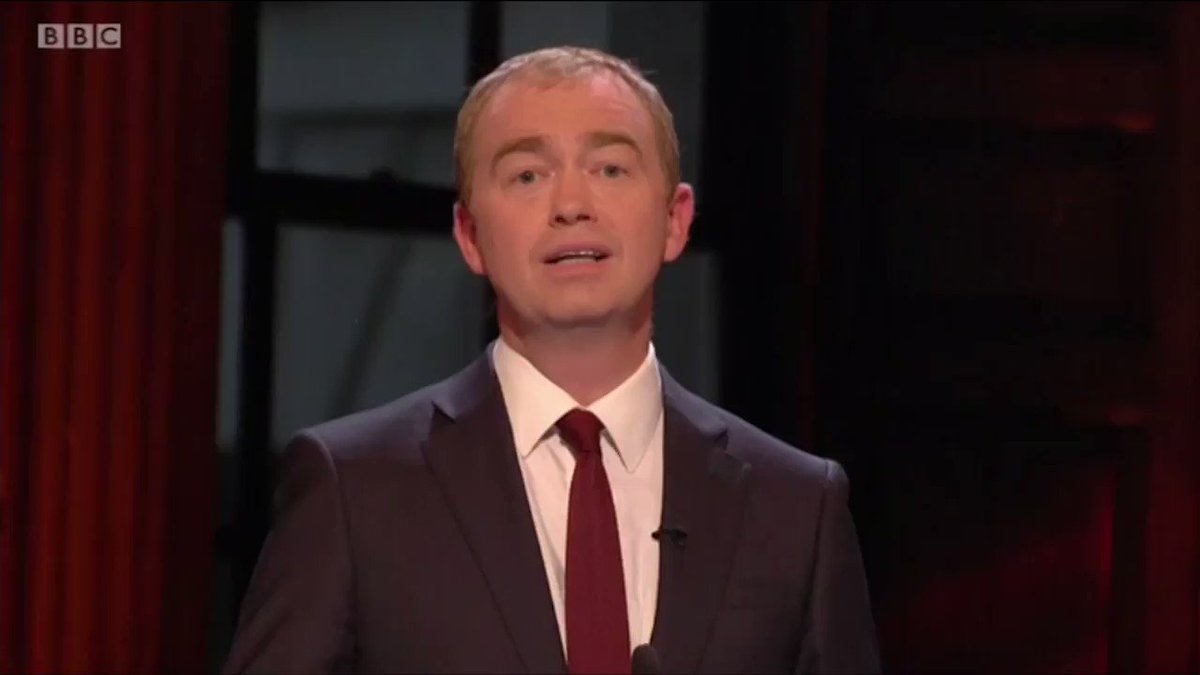 The statement echoed his opening words during the debate, which also highlighted the prime minister's absence. He had started the night by saying:
"Where do you think Theresa May is tonight? Take a look out of your window. She might be out there, sizing up your house to pay for your social care. And why do you think she called this election? She wants five years as prime minister and she thinks you'll give it to her, no questions asked. Literally."
During the course of the debate Caroline Lucas was also scathing of the prime minister's refusal to appear on the programme. In response to the final question from the audience: "In what way does your leadership have the talent and the character required to take this country forward into the future?", the co-leader of the Green party said, to loud applause:
"Well, I think the first rule of leadership is to show up. You don't call a general election and say it's the most important election in her lifetime, and then not even be bothered to debate the issues at stake."
In answer to the same question about leadership, Rudd insisted that "Part of being a good leader is having a good strong team around you."
She went on to say: "Let's face it, Jeremy only decided to come, I think, late this morning. I was rather hoping Diane Abbott might be here."
Abbott, the shadow secretary, gave this short shrift on Twitter, where she immediately leapt to point out that she was not there precisely because Corbyn was.
Rudd also generated the most embarrassing screengrab of the night shared around social media following the awkward moment she was asked about the lack of costings in the Conservative manifesto. A large section of the audience laughed when she pleaded that the party should instead be judged on their record in government.