14 May
John McDonnell has told the Sophy Ridge on Sunday programme that the party's proposed £26bn tax raid on the City is just a request for a "small contribution" to help pay for and public services.
The 0.5% levy on highly traded financial assets will raise about £5bn a year over the course of the next parliament, Labour says.
It will help pay for promises in the party's manifesto such as scrapping tuition fees (cost £12.7bn a year, according to the IFS) and better funding for the NHS and social care.
:: What is in Labour's leaked draft manifesto? All the key policies
Mr McDonnell said: "It's not about punishing bankers or anything like that, it's simply, correcting basically, tackling a couple of loopholes that there is in the existing system.
"I think circumstances have changed, this is the right time to do it.
"This is a small transactional tax. We are asking a small contribution from the City. You know look – we bailed out the city 10 years ago when the crash came, we poured hundreds of billions of pounds into it.
"Since then £100bn has been given out in bonuses in the City. So we are asking for a small contribution…to fund our public services."
However, the proposal is likely to be opposed by the City, already worried about the fallout of Brexit.
The City has long argued that such a tax would clog up markets and undermine competitiveness, with extra costs passed on to investors and consumers.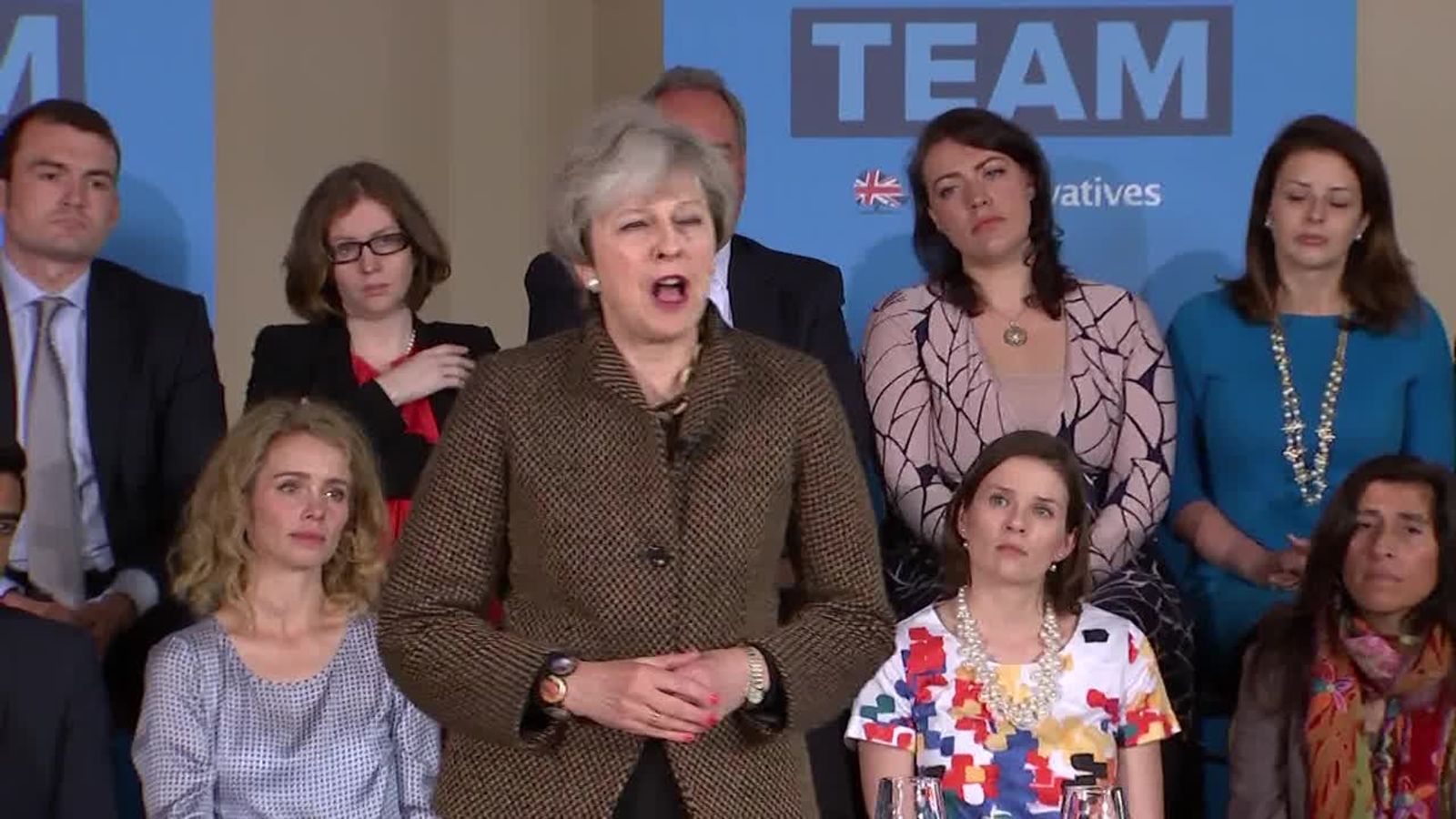 A financial transactions tax – first proposed by the EU in 2011 – has also been opposed by Labour London Mayor Sadiq Khan, who told Sky News last year that he was against any financial transaction tax.
"I do not want a unilateral tax on businesses in our City," he told Sky News last June.
"I am in favour of jobs, I am in favour of trade and investment."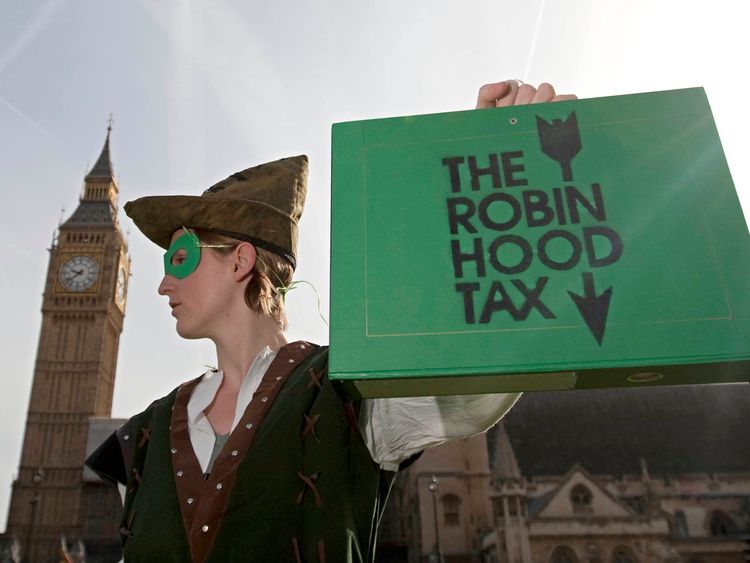 However, when tackled on Mr Khan's comments, Mr McDonnell told Sophy Ridge that times had changed since the mayor spoke.
The new levy comes amid pressure on Labour to explain how it will fund its big spending plans, as revealed in the leaked draft of the party's manifesto last week. This particular policy was not featured in that draft.
As Labour took aim at the City and high finance, Mrs May sought to appeal to Labour voters by pledging a new generation of council homes for the working classes.
The Prime Minister, who in January unveiled a rather modest set of proposals to boost housebuilding in the UK, said she wanted to go much further as she pledged to change the law to help councils and housing associations to build hundreds of thousands of homes.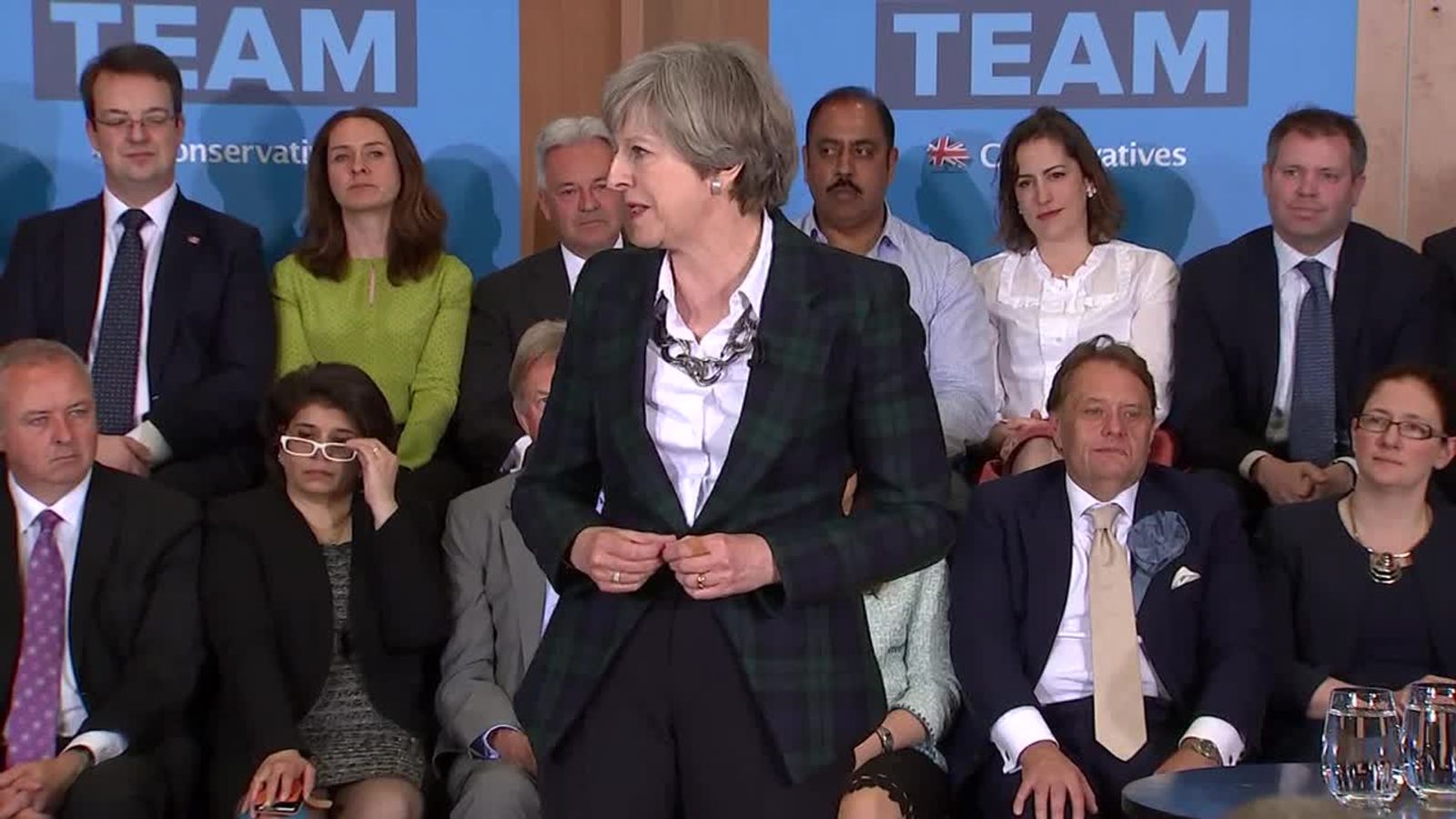 The policy, to be unveiled in the Tories manifesto on Thursday, is designed to help about 1.2 million families on local authority waiting lists.
"Too many ordinary working families are stuck on council waiting lists, facing unaffordable rents and struggling to save on that first deposit," the Prime Minister said.
"That's why we'll fix the broken housing market and support local authorities and housing authorities to build a new generation of council homes."
Under the proposals, the Government will make a pot of money available for councils and allow them to borrow more. It will also change the law to make to cheaper for councils to buy up derelict buildings and pockets of abandoned brownfield sites.
John Healey, Labour's shadow secretary of state for housing, branded the policy as "political spin, with no substance".
The Conservatives have yet to set out in detail how it will achieve this policy – with more detail expected in the manifesto when it is unveiled later this week.