9 Jun
She is trying to produce a small working majority in coalition with the Democratic Unionist Party – despite facing calls to stand down.
:: LIVE: Hung Parliament but May will not quit
Britain has a hung parliament after the Conservatives lost their majority on an extraordinary night.
The Tories remain the biggest party with 316 seats so far and Labour currently have 261 – with 326 required for a majority and just three seats left to be called.
Labour leader Jeremy Corbyn has called on Mrs May to resign, declaring he is "ready to serve the country" after her snap General Election gamble spectacularly backfired – and a much better than expect poll for his party.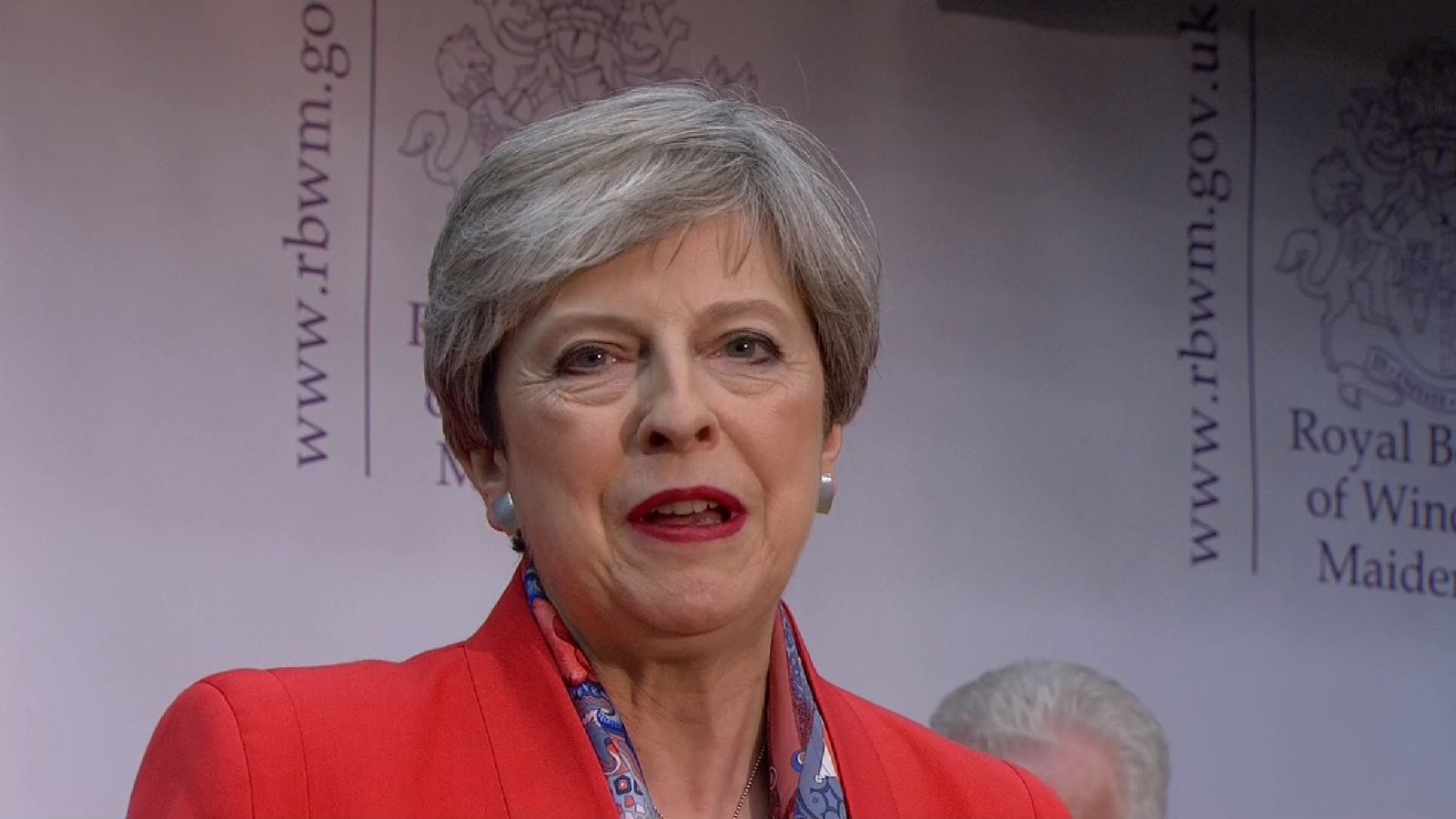 However, he has refused to be drawn on whether he would form a minority government.
:: Red-faced May shaken by hung parliament
Sky's senior political correspondent Beth Rigby said: "A Tory source tells me, 'the Prime Minister is working to form a government because we have the largest number of seats and votes'.
"A source from the DUP told me earlier that there are constant talks between Theresa May's team and the DUP party.
"No doubts those talks are going on now to see whether with those 10 seats they can come in behind Theresa May – and then she edges over the line and she will have a very small working majority.
"The Prime Minister and her team appear to be trying to get out on the front foot with this – she wants to hold her ground.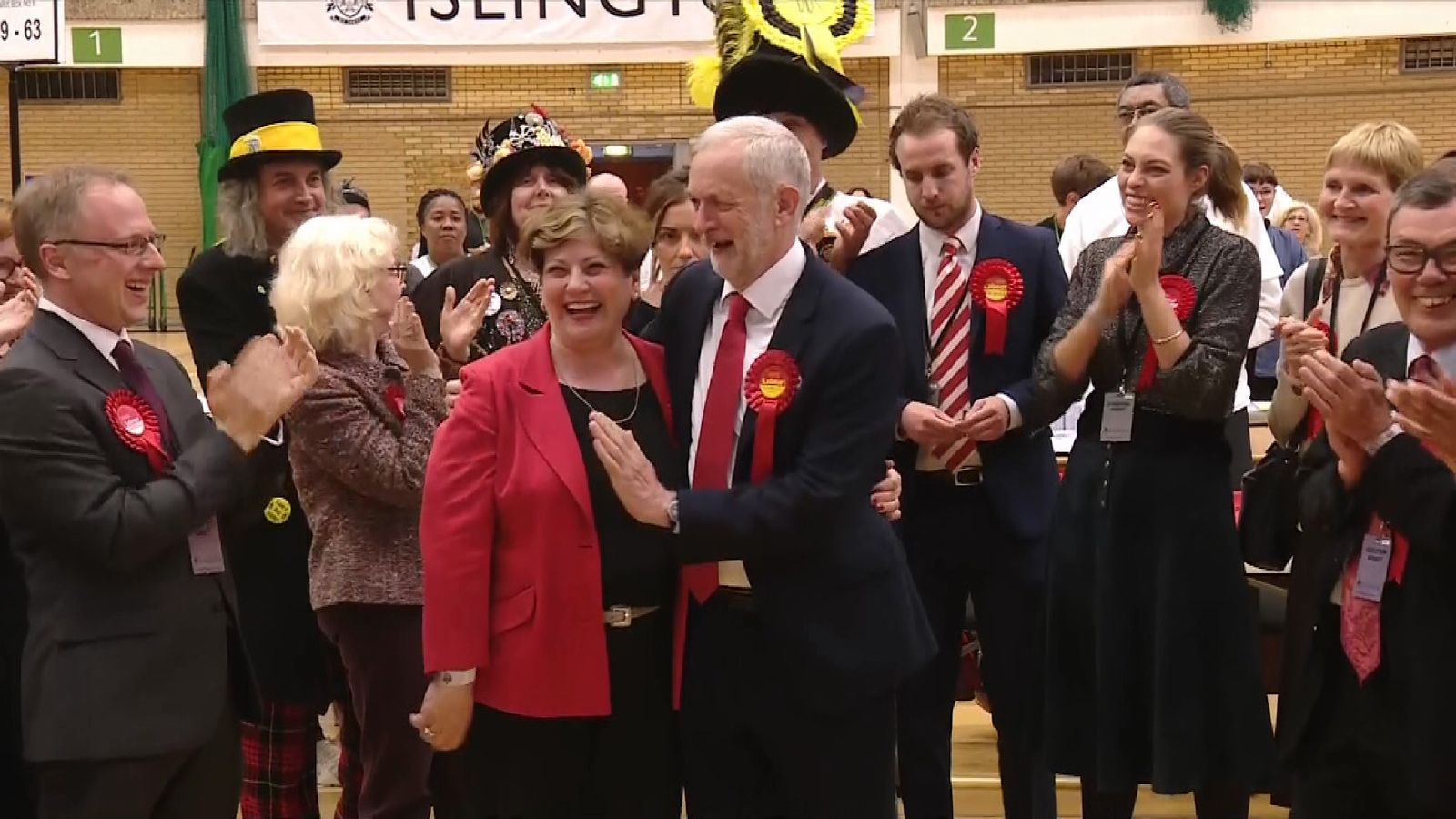 "It's all moving – lots of chat behind the scenes from Conservatives furious with her for calling this election in the first place."
The results leave Westminster in chaos with just 10 days before the Brexit negotiations are due to begin.
Yet another own goal, after Cameron now May, will make already complex negotiations even more complicated.

— Guy Verhofstadt (@GuyVerhofstadt) June 9, 2017
In a sombre speech after retaining her seat, Mrs May said: "The country needs a period of stability and, whatever the results are, the Conservative party will fulfil our duty of ensuring that stability so we can all go forward together."
Speaking after retaining his Islington North seat, Mr Corbyn said: "The Prime Minister called the election because she wanted a mandate. Well the mandate she has got is lost Conservative seats, lost votes, lost support and lost confidence.
"I would have thought that's enough to go, actually, and make way for a government that will be truly representative of all the people of this country."
A dramatic election night saw several "big beasts" lose their seats – with former deputy prime minister Nick Clegg the main casualty, losing his Sheffield Hallam seat to Labour's 25-year-old candidate Jared O'Mara.
Alex Salmond, who led the SNP into the Scottish independence referendum in 2014, lost his Gordon seat to the Conservatives.
Ben Gummer, who helped write the Tory manifesto, lost his seat in Ipswich. Housing minister Gavin Barwell lost in Croydon Central and Jane Ellison's 8,000 majority in Battersea was overturned with a 10% swing to Labour. Amber Rudd, the Home Secretary, only managed to cling on by 346 votes in Hastings and Rye.
The Lib Dems made gains nationally, while the UKIP vote plummeted spectacularly from 12.6% of the vote share in 2015 to 1.9% this time around.
In Scotland, both Labour and the Tories made gains on a bad night for the SNP.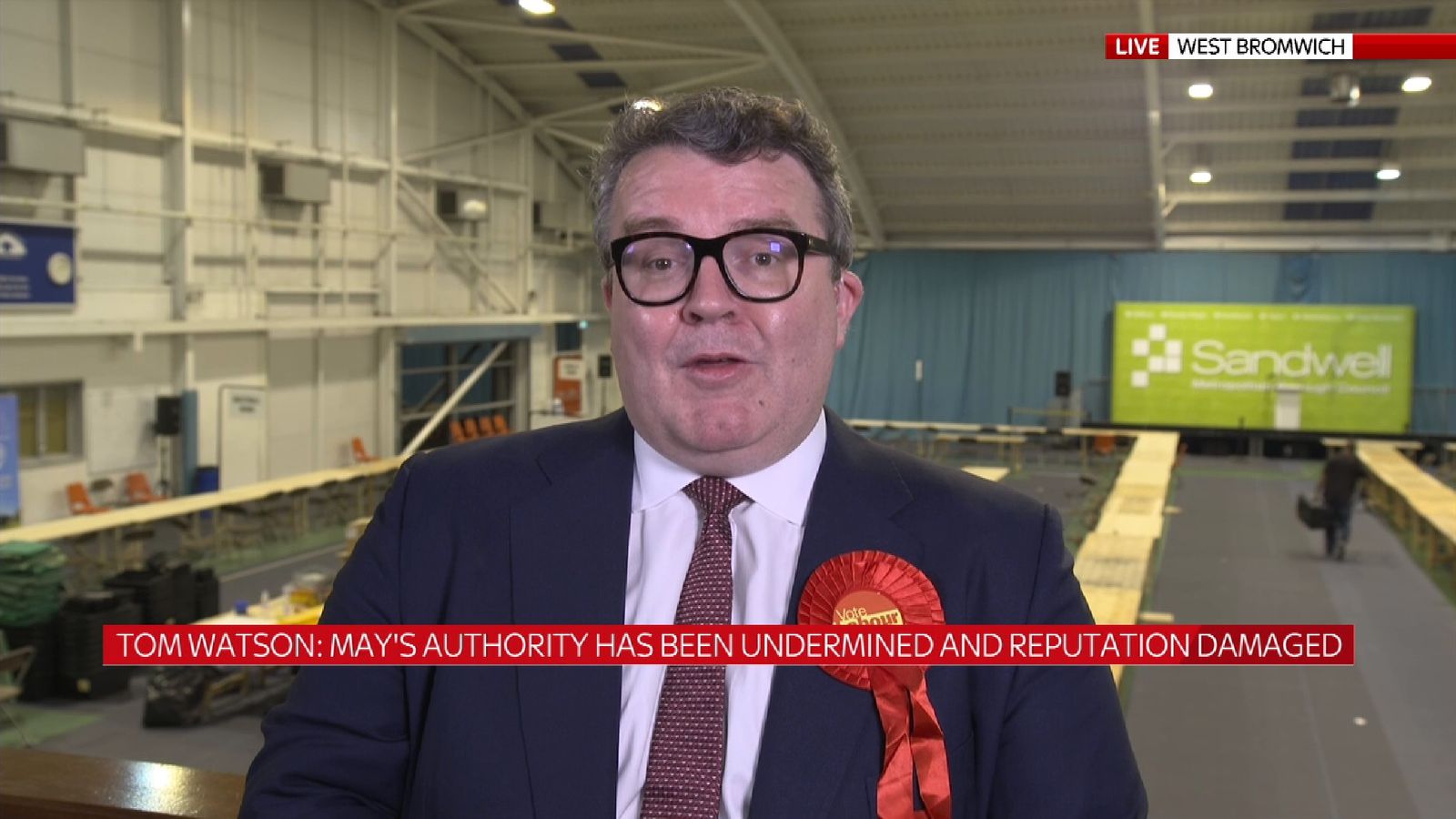 More follows…