16 May
The Labour leader will say his programme for the next five years if he becomes Prime Minister will be "radical and responsible".
He will also challenge Theresa May to a live television debate over their respective proposals.
:: Sky to host May and Corbyn in live Q&A special on 29 May
In a manifesto that was leaked in draft form last week, Mr Corbyn is expected to offer an end to austerity whilst renationalising the railways, the energy sector and Royal Mail.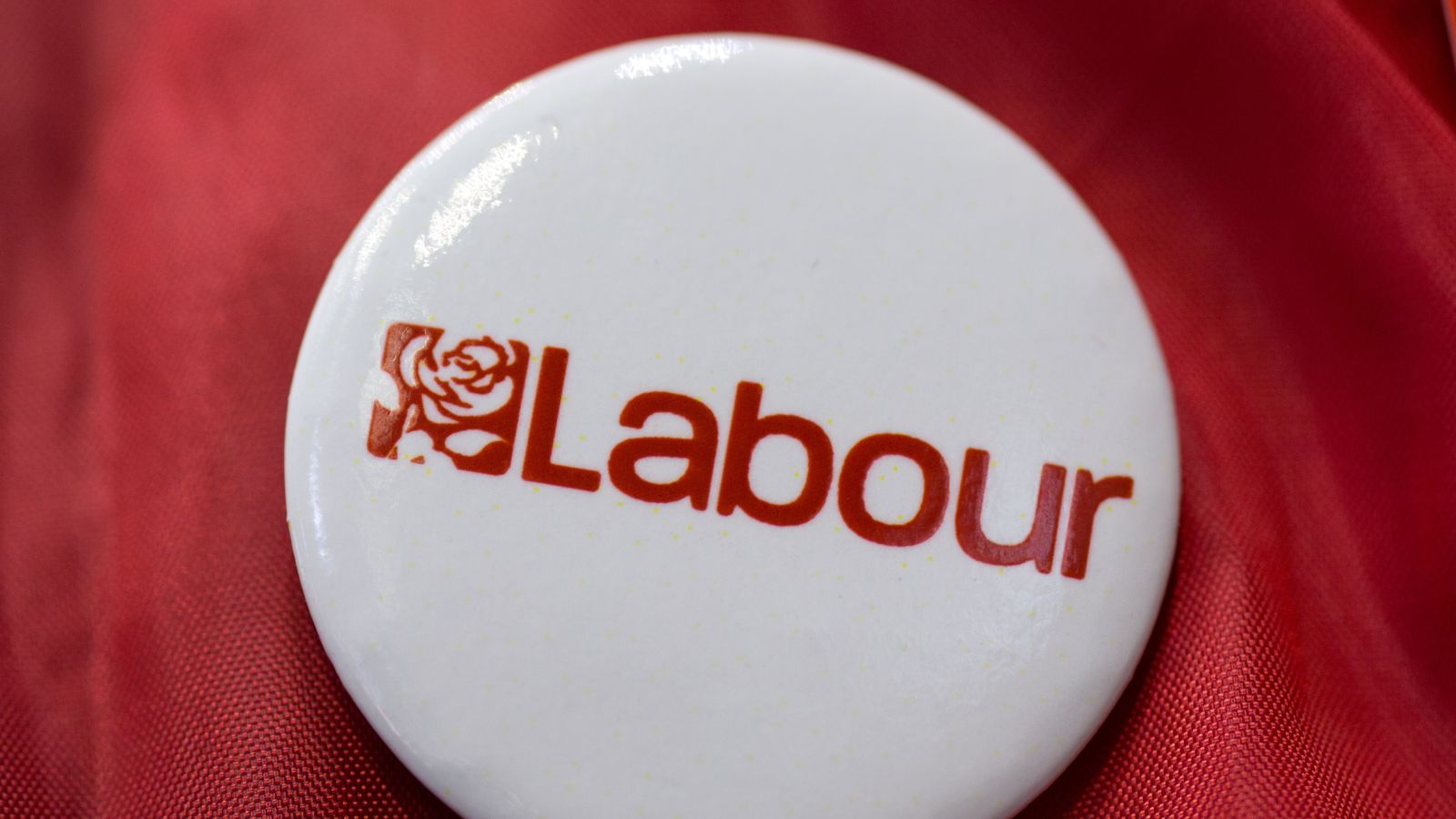 But he will also promise to manage the country "within our means" amid criticism from the Conservatives that his promises have not been fully costed.
The Labour leader will say: "Parents worrying about the prospects for their children and anxious about the growing needs of their own elderly parents.
"Young people struggling to find a secure job and despairing of ever getting a home of their own.
"Children growing up in poverty; students leaving college burdened with debt; workers who have gone years without a real pay rise coping with stretched family budgets.
"Labour's mission, over the next five years, is to change all that.
"Our manifesto spells out how – with a programme that is radical and responsible.
"It's a programme that will reverse our national priorities to put the interests of the many first. It will change our country while managing within our means.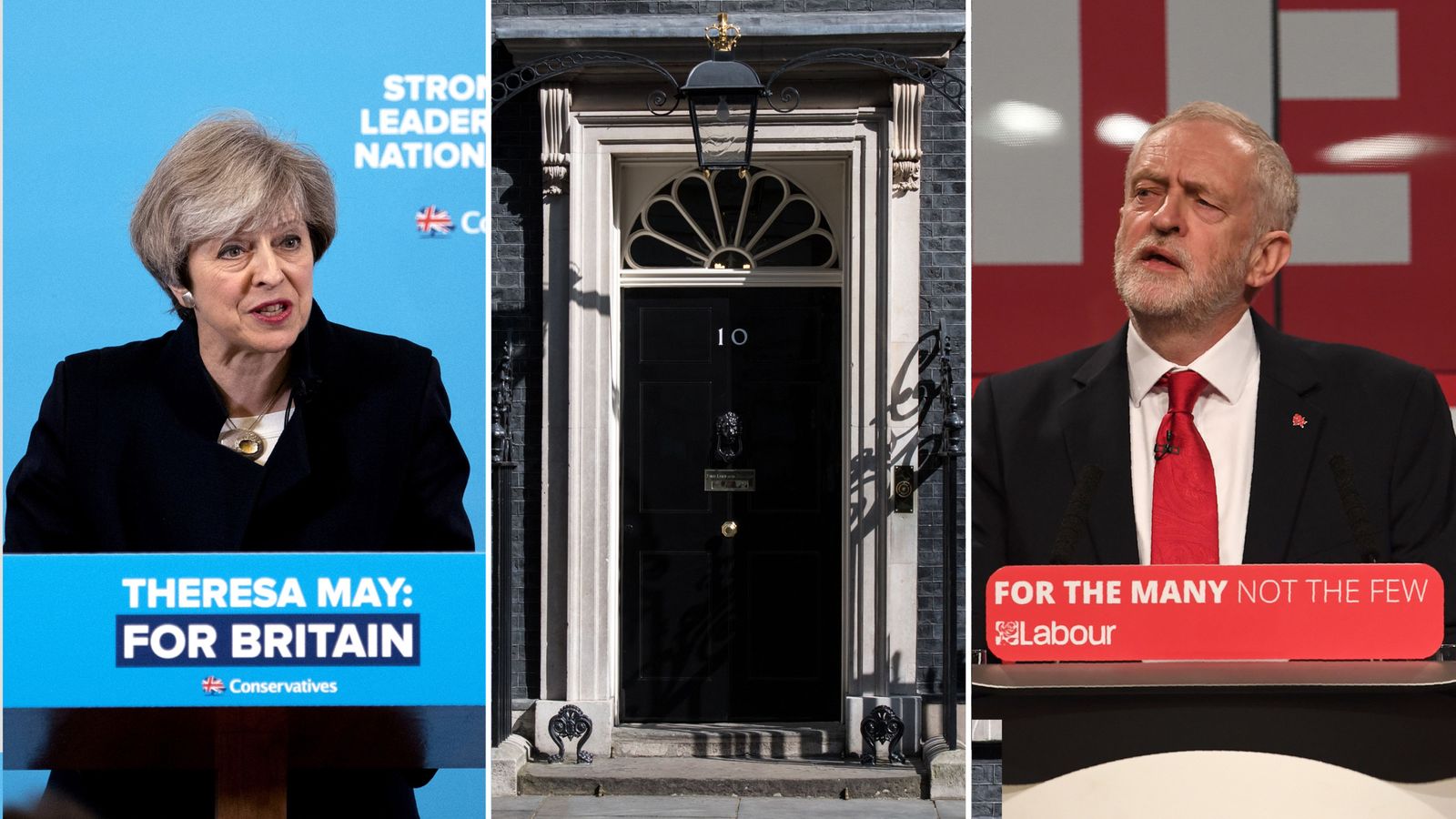 "And it will lead us through Brexit while putting the preservation of jobs first.
"This is a programme of hope. The Tory campaign, by contrast, is built on one word: fear.
"The record proves one thing: The Tories are still the nasty party. The party of prejudice, the party of the rich, the party of the tight-fisted and the mean-spirited.
"Theresa May will disagree of course.
"So I say to her: Prime Minister, come out of hiding and let's have that debate on television so millions can make up their minds."
According to the leaked draft, Labour will offer to scrap tuition fees, and get rid of the so-called bedroom tax.
The party has already announced that it would inject an additional £37bn into the NHS over the course of the next parliament.
To pay for its plans, Labour has said it would raise corporation tax to 26% by 2022, bringing in an extra £20bn. There are also plans for a "Robin Hood tax" on financial transactions raising another £26bn.
People earning £80,000 a year will face a tax rise, with speculation the threshold on the top rate of tax could come down.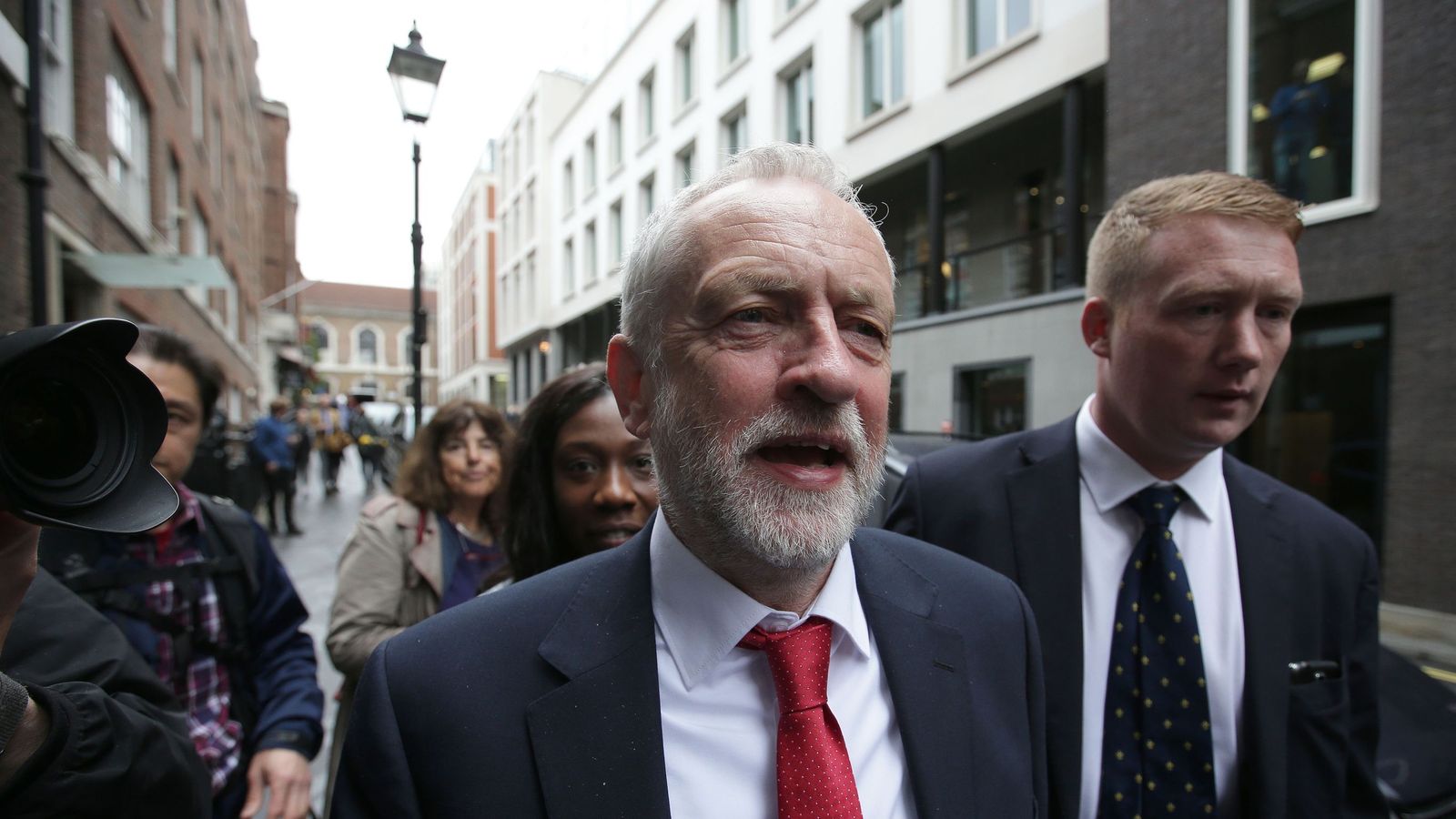 Companies may also face additional taxes if they employ a large number of high paid staff.
The manifesto is expected to reaffirm Labour's commitment to the UK's Trident nuclear deterrent after Mr Corbyn lost his battle to scrap it.
However, the leaked draft reportedly set no target for cutting immigration.
For the Conservatives, Treasury Chief Secretary David Gauke said Mr Corbyn's plans were a "shambles".
He said: "His economic ideas are nonsensical, his views on national security indefensible and he'd make a total mess of the Brexit negotiations.
"It's ordinary working people who will pay for the chaos of Corbyn.
"Jeremy Corbyn has made so many unfunded spending commitments it is clear that Labour would have to raise taxes dramatically because his sums don't add up."