20 Apr
Jeremy Corbyn will promise to target the rich, claiming he will "put the interests of the majority first" and stand up for people held by a rigged economic system.
And, with his party trailing the Conservatives in the polls by more than 20 points, he will say in a speech in central London that the election is not a "foregone conclusion".
Mr Corbyn will hit out at "the wealth extractors", including Southern Rail and the former BHS owner Sir Philip Green, and he will say he will refuse to "doff his cap" to "powerful people".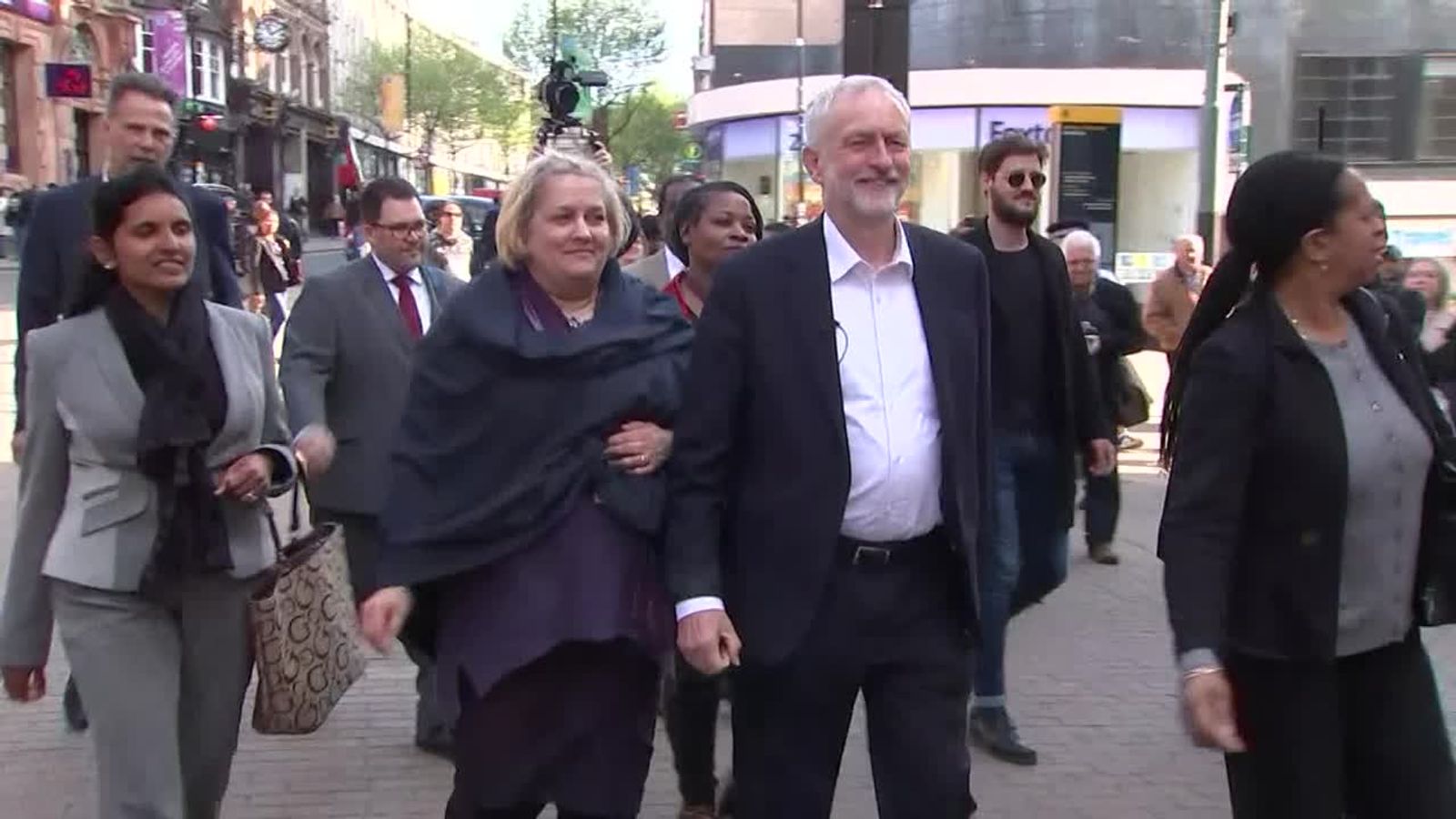 :: It's game on for campaign 'Crush Corbyn'
Theresa May has made clear a "weak" Labour leader will be the focus of her campaign.
In her first campaign visit, to a Labour marginal in Bolton on Wednesday, the Prime Minister told an invited audience: "There's a very clear choice at this election.
"It's a choice between strong and stable leadership under the Conservatives, or weak and unstable coalition of chaos led by Jeremy Corbyn."
Mr Corbyn has insisted he will not go into coalition with the Scottish National Party, despite Nicola Sturgeon's offer of a "progressive alliance" with Labour and the Lib Dems to keep the Conservatives from power.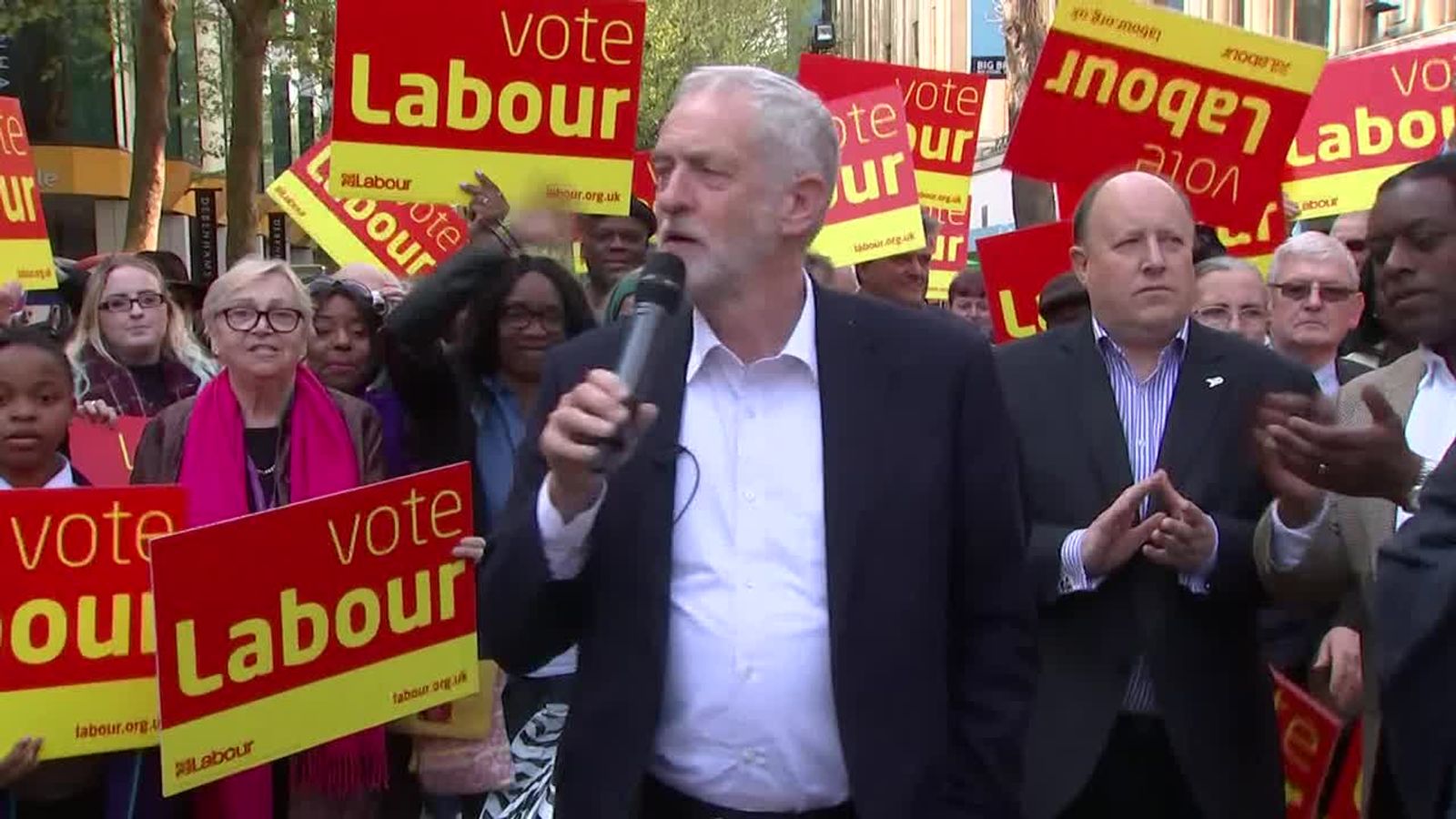 Addressing supporters in the capital later, Mr Corbyn will say: "Much of the media and establishment are saying this election is a foregone conclusion.
"They think there are rules in politics, which if you don't follow by doffing your cap to powerful people, accepting that things can't really change, then you can't win.
:: What will each party pledge during the campaign?
"But of course those people don't want us to win. Because when we win, it's the people, not the powerful, who win. The nurse, the teacher, the small trader, the carer, the builder, the office worker win. We all win.
"They say I don't play by the rules – their rules. We can't win, they say, because we don't play their game. They're quite right, I don't. And a Labour Government elected on 8 June won't play by their rules. "
He will add: "These rules have created a cosy cartel which rigs the system in favour of a few powerful and wealthy individuals and corporations. It's a rigged system set up by the wealth extractors for the wealth extractors.
"But things can, and they will, change. And Labour in this election will be part of a movement of the British people to make that change.
"How dare they crash the economy with their recklessness and greed, and then punish those who had nothing to do with it.
"We will overturn this rigged system. The Conservatives will never do that. Seven years of broken promises show us that: on wages, the deficit, the NHS, our schools, our environment. "
:: Majority of Britons want TV election debates – Sky Data poll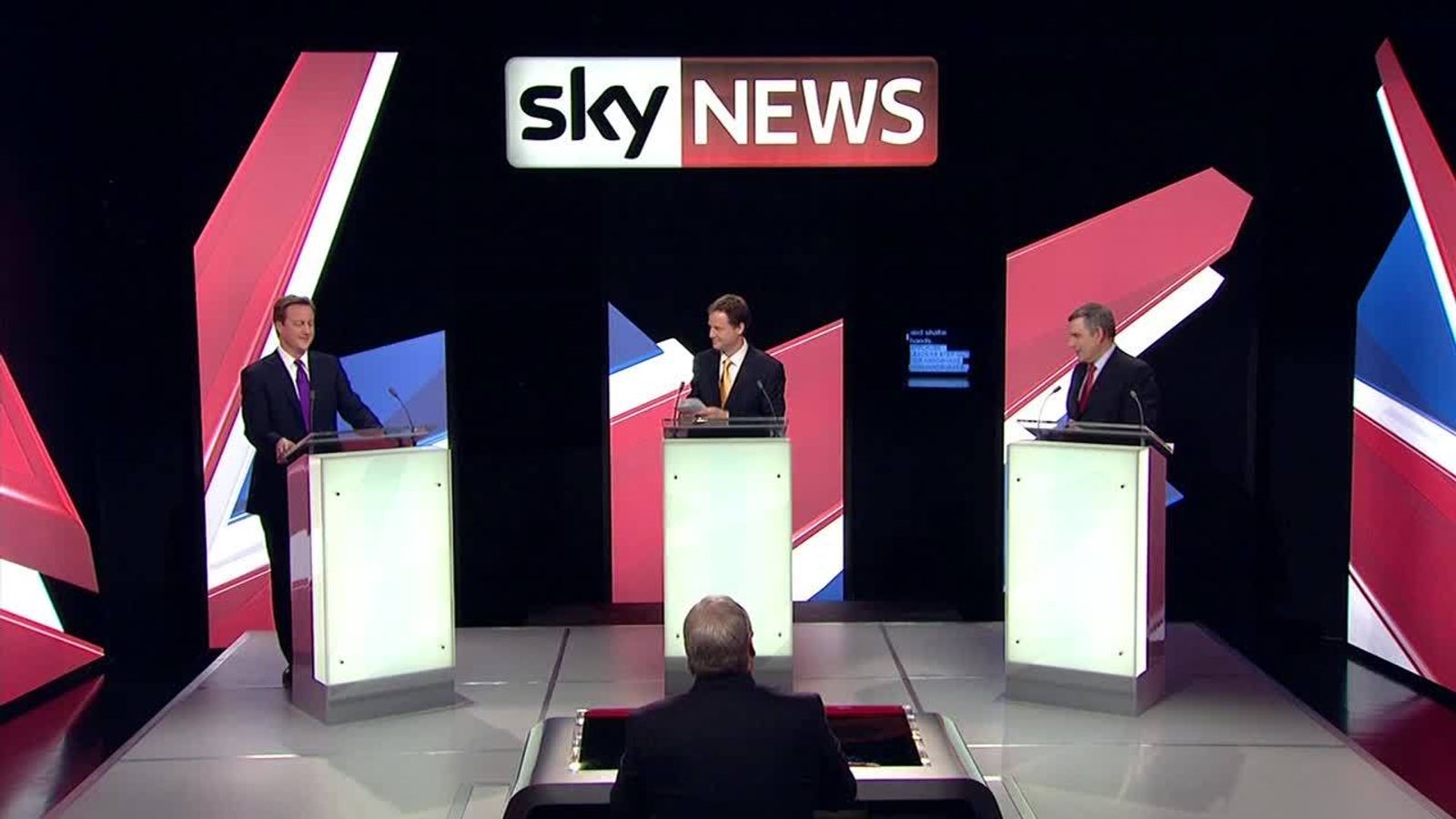 Shadow Chancellor John McDonnell hinted on Wednesday at a tax rise for people earning more than £70,000, who he said the party considered to be "rich".
It would hit 1.6m workers, but Mr McDonnell said: "The rich will be above £70,000 to £80,000 a year and that's roughly defined as what people feel is an earning whereby people feel they can pay more."
The opening salvos from the party leaders came as it emerged that while the Prime Minister is refusing to appear in head-to-head TV debates with her rivals, she may agree to other formats.
Downing Street is considering proposals from broadcasters, including Sky News, which could see Mrs May being interviewed in front of a live studio audience.