20 Oct
European Council President Donald Tusk announced on Twitter from a summit in Brussels: "Brexit conclusions adopted. Leaders green-light internal EU27 preparations for 2nd phase."
It came minutes before Theresa May said she was "ambitious and positive" about negotiations – but added that there is still "some way to go".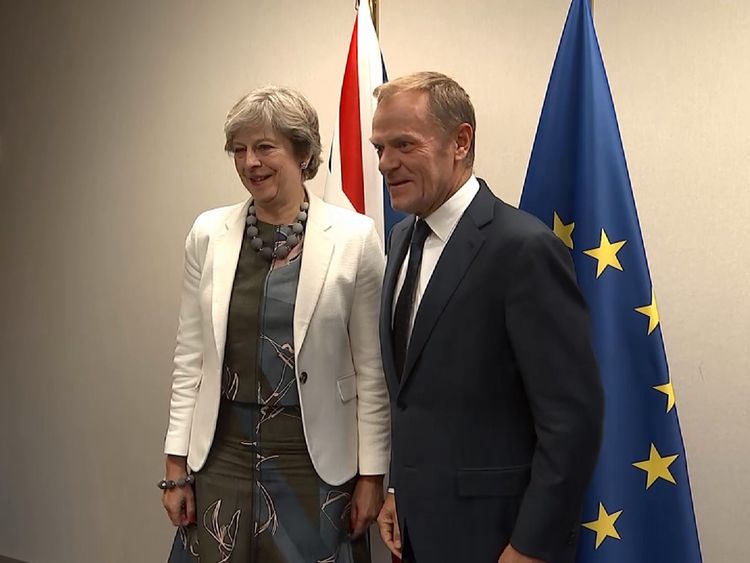 The Prime Minister said there were only "small issues" on citizens' rights left to resolve and insisted the key "sufficient progress" demand made by the EU to trigger phase-two talks was "within touching distance".
She added the EU did "not need to be concerned" about its budget plan, which the UK signed up to until 2020.
"We will be going line by line through those commitments," she said.
:: Ex-MI6 chief suggests Brexit may not happen
:: PM's offer to EU citizens ahead of crunch summit
While Mr Tusk's announced the start of internal talks among EU members, the EU27 have formally delayed a decision on progressing talks with the UK until another summit in December.
"Against this background, the European Council invites the Council (Art. 50) together with the Union negotiator to start internal preparatory discussions," a document released on Friday said.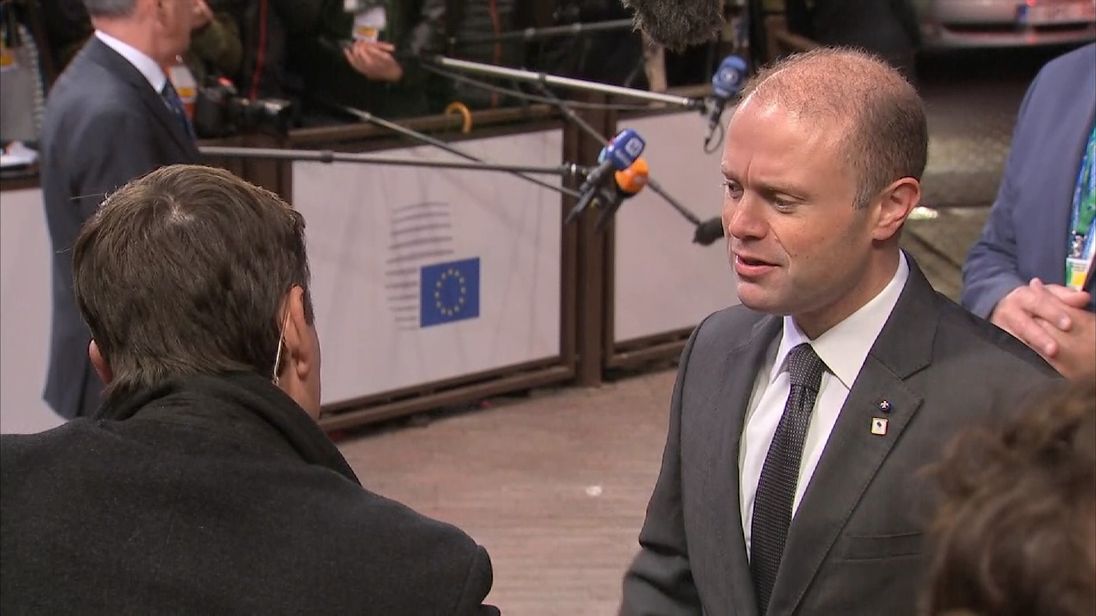 Labour MP Heidi Alexander likened Mrs May to "a teenager trying to get away with handing in their homework late".
"It is nauseating to see ministers who told us that Brexit would be easy now trying to spin this failed summit as a success," she said.
"To have not made sufficient progress in negotiations 16 months after the referendum is an unambiguous failure."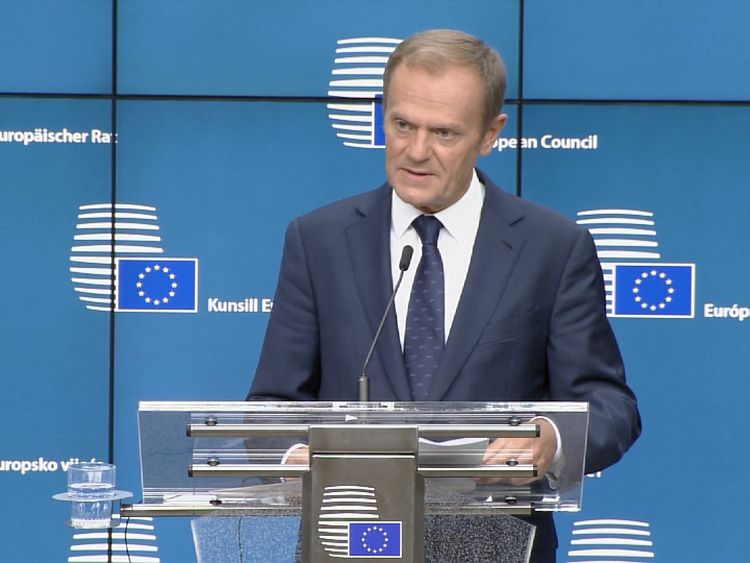 After Mrs May left the summit, Mr Tusk used a press conference to talk up her positive performance.
He said their discussions were about "rebooting the atmosphere of trust and good will", adding: "I think we succeeded."
"My impression is that the reports of the deadlock between the UK and the EU have been exaggerated."
The EU's chief Brexit negotiator, Michel Barnier, last week said: "We are at a state of deadlock… which is very disturbing."