23 Apr
Speaking on St George's day, Jeremy Corbyn said the move would bring together England, Scotland, Wales and Northern Ireland, while giving workers a well-deserved break.
But a Conservative source told Sky News that the British economy "would be on permanent holiday if Mr Corbyn got near Downing Street".
:: Can we really afford to have more bank holidays?
Under the proposal, it would mean there would be public holidays on St David's Day (March 1), St Patrick's Day (March 17), St George's Day (April 23) and St Andrew's Day (November 30).
Mr Corbyn said: "For years, Britain's workers haven't had a proper pay rise, with wages for most people still below 2007 levels. After seven years of painful austerity, our workers deserve a break – and under a Labour government, they will have the opportunity of four more days off a year.
"The four nations that make up our great country have rarely been more divided due to the damaging and divisive policies of this Conservative Government.
"But where Theresa May divides, Labour will unite our four nations. A Labour government will make St George's Day – England's national day and Shakespeare's birthday – a public holiday, along with St David's Day, St Andrew's Day and St Patrick's Day.
"And we will ask for the support of the governments of Wales, Scotland and Northern Ireland so that the same four holidays can be enjoyed across the United Kingdom.
"These holidays will be a chance for workers to spend time with their families, in their communities and with their friends. But they will also be a chance to celebrate the national cultures of our proud nations."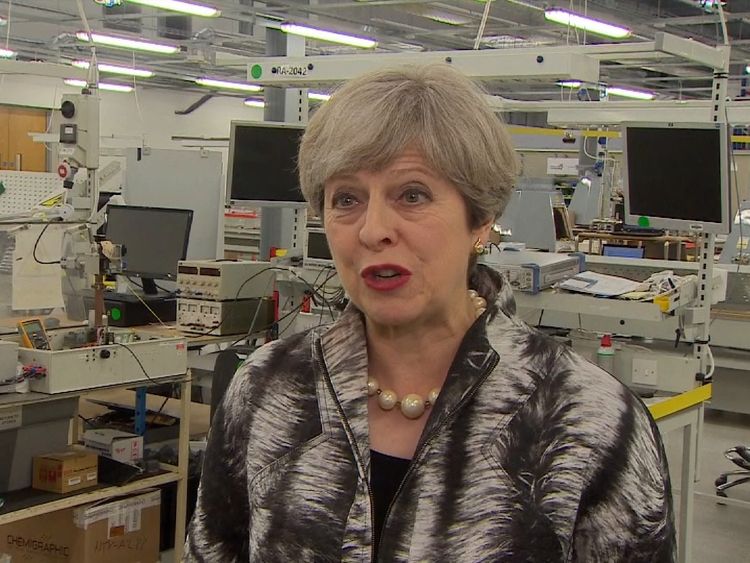 Meanwhile, a Comres poll for Sunday Mirror found that 50% of people would vote Conservative, 25% would vote Labour, 11% would vote Liberal Democrat and 7% UKIP.
The 50% support is Comres's highest for a party since 1991.
An Opinium poll of 2,003 people for the Observer found that 45% of voters would back the Conservatives if an election was held tomorrow – up 7 points from last week – with 26% saying they would vote Labour (down 3 points), 9% for UKIP (down 5 points) and the Lib Dems on 11% (up 4 points).
YouGov for The Sunday Times, meanwhile, also has the Conservatives well ahead on 48% – a 23-point lead over Labour on 25%. YouGov has the Lib Dems on 12% while support for UKIP is just 5%.
Survation, which carried out an online poll for The Mail on Sunday late on Friday and early on Saturday, had the gap significantly less with the Conservatives on 40%, Labour on 29%, the Lib Dems on 11% and UKIP on 11%.