30 Oct
Jeremy Corbyn will place older voters at the heart of a new strategy that will include repeatedly challenging the Conservative party over its economic credibility, the Guardian understands.
Labour believes that over 50s and pensioners are one of three key groups that it needs to win over if it is to push up its national vote from 40% to 45% to secure a majority.
According to YouGov, the party secured the support of just 27% of people aged 60 to 69, compared with 62% of 20- to 24-year-olds. The gap is even more marked between over 70s (19%) and 18- and 19-year-olds (66%).
Expanding support in Scotland and tackling the Conservative surge in some former industrial areas, such as Mansfield where Labour lost, are also seen as critical.
The drive for new voters will go alongside a strategy that aims to maintain the support of those who backed the party in June.
One of the leader's most senior strategists during the election campaign said challenging a view, particularly prevalent among older voters, that the Tories were strong on the economy must be "at the core" of Labour's new offensive.
Steve Howell, who was deputy to Corbyn's director of strategy, Seumas Milne, said Labour had "conceded the economic ground too much much between 2010 and 2015", when the Conservative-Lib Dem coalition blamed it for the financial crisis.
"With younger voters there were a lot of scepticism about the banks and why the economy had gone down the pan. The older voters maybe still believed that Labour had been profligate and [it] takes longer to win that ground back," said Howell, who is returning to PR firm Freshwater, which he founded.
"But a lot has changed since the election – the divisions of the Tories over Brexit and its mismanagement, the state of the economy. The Tories economic credentials are severely damaged and rightly so. That is at the core, and has got to be at the core, of our offensive now to expand from 40% upwards.
"That is important for older voters."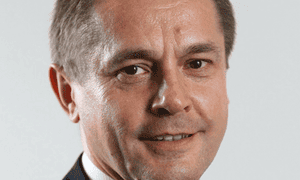 Howell said Labour had to seize on opportunities to challenge the view. He pointed to a recent interview in which former chancellor George Osborne admitted that the Labour government under Gordon Brown was not to blame for the financial crisis in the US, although he did claim the British economy could have been better prepared.
Another senior Labour figure argued that the Conservative party's traditional reputation for economic competence has been badly damaged by both Brexit and the impact of austerity.
The figure said it would be weakened further by Labour warnings about the pain of rising inflation and falling real wages.
The first sign of the wider strategy came on Wednesday when Corbyn focused on the economy at prime minister's questions, welcoming falling unemployment but said real wages were lower today than 10 years ago.
"Most people in work are worse off. Does the prime minister really believe that falling wages are a sign of a strong economy," added Corbyn, in a session that was widely seen as one of his strongest PMQs performances.
Labour figures will attack the Tories on wages, and growth, debt, rent arrears and foodbanks, but also throw back accusations aimed at them in the election.
One plan is to repeatedly claim that it is May's party that keeps choosing to shake the "magic money tree".
However, Labour will have to push back against a similar drive from the Conservatives who want to compare Corbyn's socialist vision to the situation in countries such as Venezuela.
The Guardian understands that – despite claims of big spending commitments – the chancellor, Philip Hammond, wants his November budget to be focused around the notion of "sound money".
A senior Labour source admitted that older voters were less convinced by the party on the economy than other groups, but also gave other reasons for their lack of support.
"Although there are real inequalities for pensioners, overall the real incomes of older people were better protected during austerity than those of the working age population. Additionally they are more likely to be socially conservative, concerned about immigration and pro-Brexit."
Howell agreed that one key factor on the age divide was the EU referendum, with older people who were more likely to vote leave attracted to May's decision to paint the Tories as the party of Brexit.
Strategists also believe that a focus north of the border could be fruitful, with one source claiming "young people are coming towards us in Scotland – the Corbyn effect is now happening". They claimed a number of SNP voters were attracted to the Labour leader.
In his interview, Howell, who is writing a book called How the Lights Get In – Inside Corbyn's Election machine, also described how the team around the leader faced scepticism from other parts of the Labour party at the start of the campaign.
He said the group around Corbyn were warned that there were "certainties" in election campaigns that could not be shifted, including:
that you can't move opinion more than 2 or 3% in a campaign
that online voter registration campaigns don't work
that manifestos are irrelevant
that the reason "non voters" are labelled as such is because they do not vote
and that the drop in turnout among young people was a "law of nature that was irreversible"
Howell said Corbyn's team could not "be a mirror image of their certainty" and be sure that their ideas would work, but they did believe it could be different.
"That an online voter registration campaign could work. That you can expand the electorate. That a transformative manifesto would have a broad appeal and excite people."
Howell, who was described by a senior Labour source as "unhinged" in a newspaper report at the time, said the disagreements were not personal. "It was a very serious challenge we were facing – we didn't deny that we were well behind in the polls."
In practical terms the disagreements boiled down to practical considerations such as how much money went into offensive and defensive seats, including which constituencies received newspaper advertising, for example.
"What wasn't in doubt was that Jeremy was going to visit mainly offensive seats; and we accepted that of the initial money – £4m – a lump of £1.5m would go into defensive seats."
Howell said one of the amazing things about the campaign was the way that small donations drove up the money, with tens of thousands of people giving £4m in average donations of just £19.