31 Oct
But her spokesman refused to say whether the Prime Minister had "full confidence" in Sir Michael Fallon after he apologised for touching a female journalist's knee.
The Defence Secretary will not be investigated by the Cabinet Office over the incident however, as no complaint has been made, according to Number 10.
When asked if Sir Michael had offered to resign, the spokesman said they did not want to get into "running commentary, speculation".
It comes as allegations of sexual harassment and abuse against several MPs and ministers sweep Westminster.
International trade minister Mark Garnier is already being investigated by the Cabinet Office over whether he breached the ministerial code when he asked his secretary to buy sex toys.
: May reveals thousands of new Brexit jobs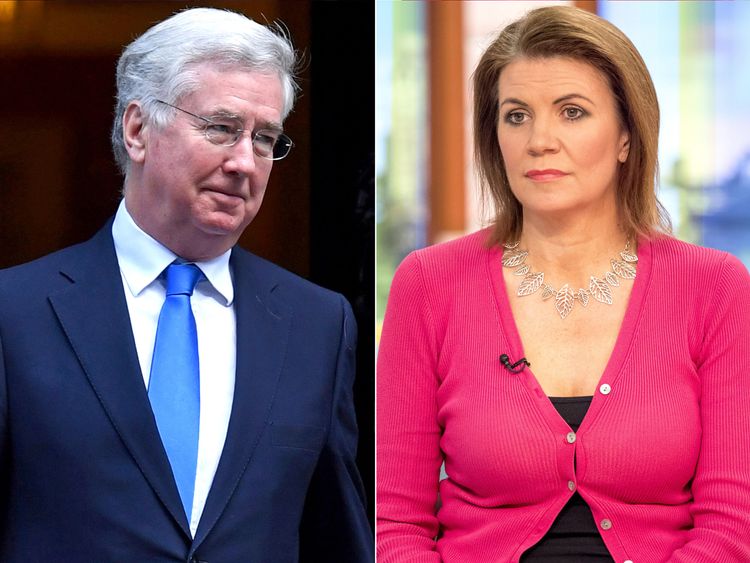 The PM's spokesman would not confirm whether any other ministers had been referred to the Cabinet Office.
There are also questions as to what would happen if a backbench MP was accused of sexual harassment and cannot, therefore, be judged against the ministerial code.
The Speaker of the House of Commons John Bercow wrote to all MP staff members on Tuesday encouraging anybody who experiences or witnesses bullying or harassment "of any kind" to report it.
He also admitted that "current processes for dealing with this require review" and said that the Commission was working on new ways to "enable people to speak up without fear or favour".
A spreadsheet of the alleged inappropriate sexual activities of 40 MPs, including several Cabinet ministers, is currently being circulated by Conservative aides.
The list, seen by Sky News, includes claims that some parliamentarians are "handsy with women" and "inappropriate with female and male staff".
The Prime Minister has condemned all allegations of sexual impropriety in Westminster as "completely unacceptable".
A whistle-blower helpline will be "strengthened" and told to recommend all serious allegations to police as a result of the accusations, the Government announced on Monday.