16 May
In her third visit to the West Midlands in 10 days, the Prime Minister was here to convince these warehouse workers that Jeremy Corbyn's Labour would screw up the economy – and they'd better stick with Team May.
Appealing to the blue collar vote this week, Mrs May unveiled a "new deal for workers": New protections for those working in the gig economy; new rights to take time off to care for a relative and a promise to lift the national living wage in line with average earnings until 2022.
She billed it as "the greatest expansion of workers' rights by any Conservative government".
But my bet is that workers are – at the moment – more worried about their living standards and wages squeeze.
:: Theresa May profile: A self-proclaimed 'bloody difficult woman'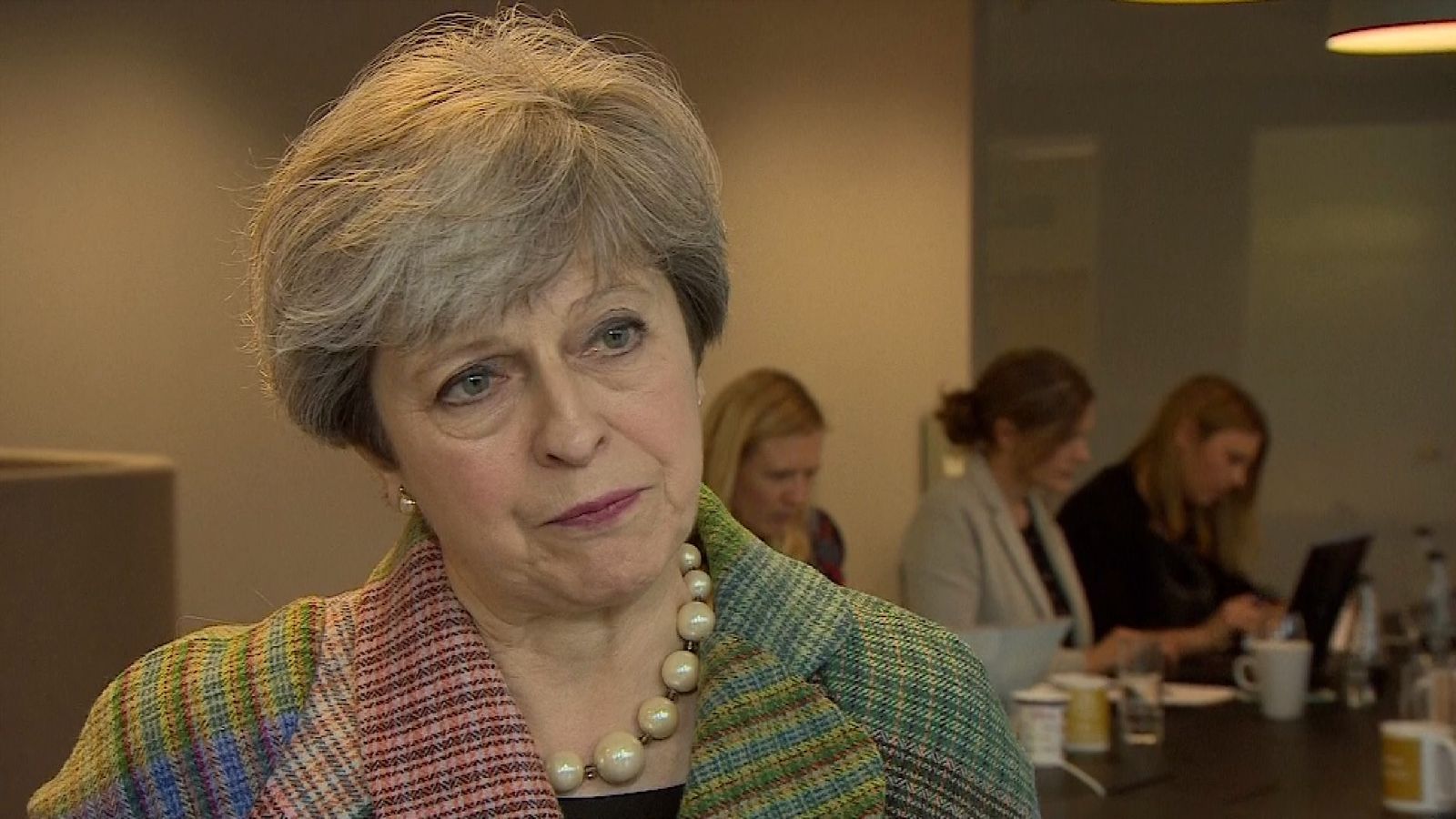 Ahead of her stump speech came the news that inflation rose to 2.7% in April, the highest level since September 2013, while wages are increasing by just 1.9%.
The cost of living is rising, and it's workers like the dozens of Screwfix staff gathered around the Prime Minister today who are feeling the squeeze.
Step forward Zia Karim, a Screwfix employee who has five children and takes home £300 a week.
He told the Prime Minister that since Brexit the cost of living has been on the rise – and he's worried.
What could Mrs May say? Brexit has brought with it a fall in the value of sterling and a rise in the cost of imports.
:: Conservatives set to take seats in Labour's northern heartlands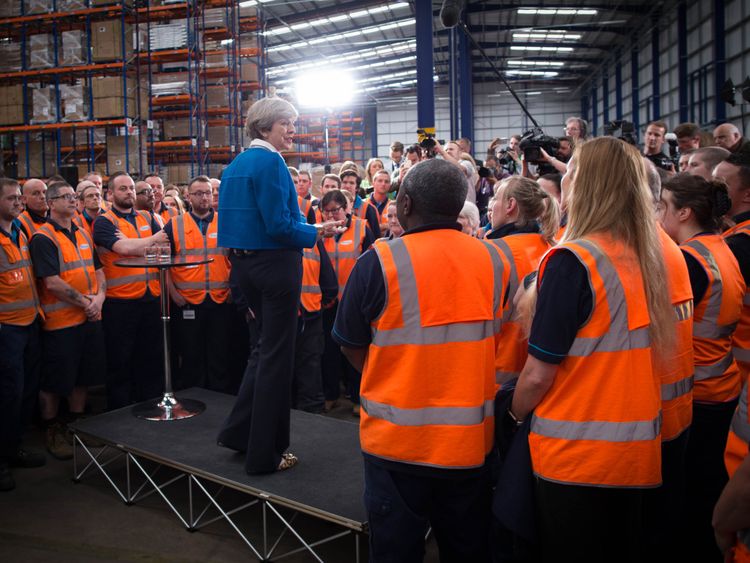 "You're right the cost of living is – when we're seeing inflation obviously – has gone up slightly, the impact of what's happened to the currency is part of that," said Mrs May.
"There are things we can do, like on energy prices, because I see too many people paying over the odds for their energy which is an important key fundamental for you if you've got a family.
"Coming up with proposals which will only end – like the Labour Party has today – which will end with people paying the price for those policies doesn't help with people's cost of living or in terms of being able to fund our public services for the future."
Mr Karim made a follow up remark, bemoaning the cost of his rising weekly shop.
Mrs May said that was why "we need to make sure we get that Brexit deal right", acknowledging there "would be some uncertainty for businesses and people in the next couple of years".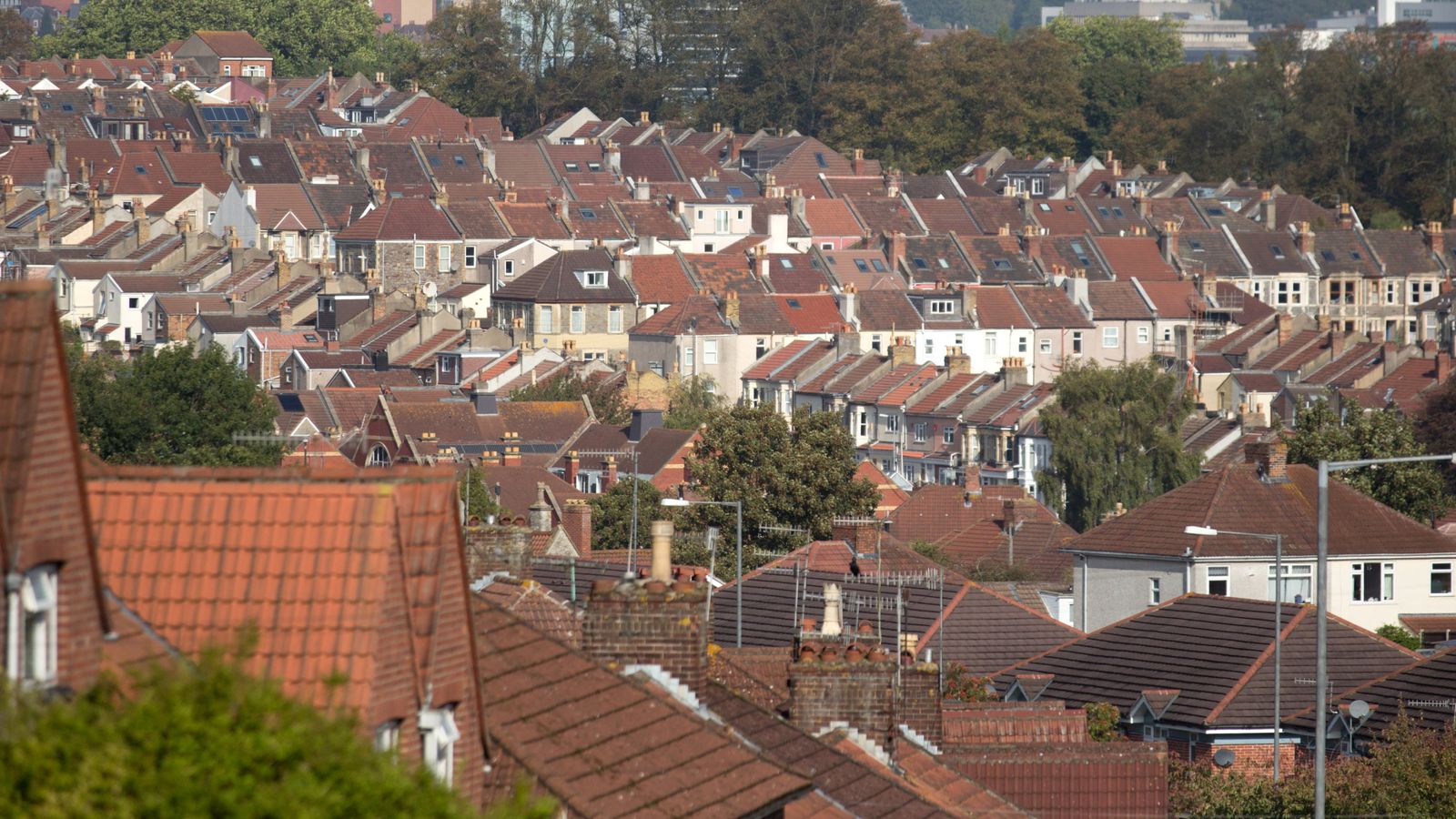 But there are things the Prime Minister can commit to.
I asked her, against the backdrop of rising inflation and falling living standards, if she'd reassure the public of two things; that the National Living Wage would rise to £9 by 2020 (a promise made by George Osborne in 2015) and the triple lock on pensions would remain.
At the moment, pensioners are guaranteed that their pensions will go up by at least 2.5% or more to keep in line with inflation. Mrs May refused to say whether they'd enjoyed that guarantee if she is returned to No 10 on 9 June.
"I've been very clear that pensions will continue to rise under a Conservative government," she told me.
"How we calculate that will be set out in our manifesto. What we have seen over the last few years is an increase in pensioners' income, through the basic state pension."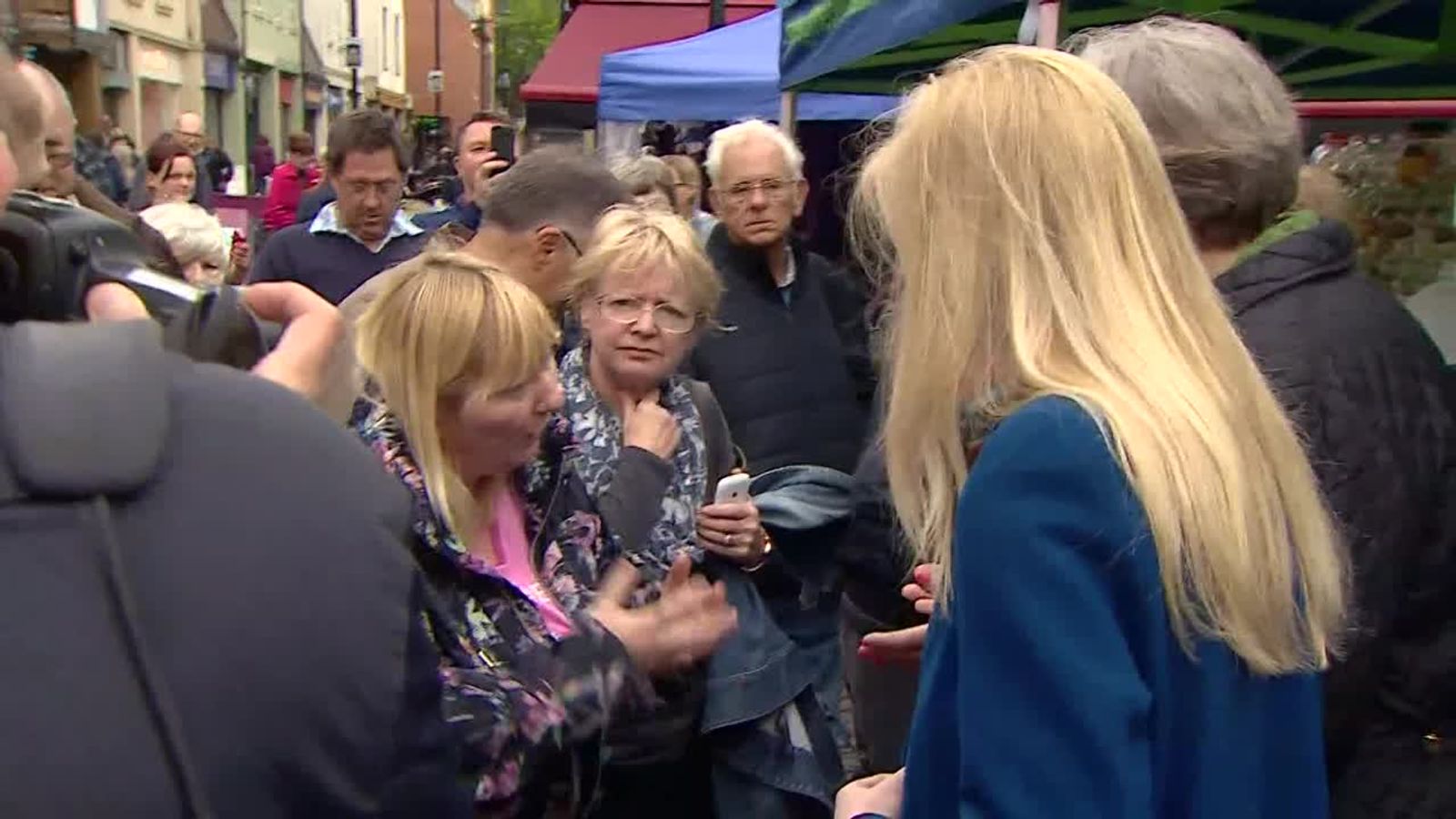 And what of Mr Osborne's £9 an hour promise on the national living wage?
Mrs May wouldn't commit to that either, repeating instead the promise to increase it in line with average earnings.
Labour reckons on that calculation the NLW will rise to £8.20 by 2020 (it's currently £7.50) and claims Mrs May is "taking working people for fools".
The polls suggest she's actually taking working people with her.
But was Mr Karim convinced? I caught up with him before he was called back to the warehouse floor.
He said he'd never voted before and he was still undecided after his exchange with the Prime Minister.
She needs to win thousands like him around in the next three weeks to secure that landslide she so craves.