22 Apr
It follows suggestions her party will abandon a manifesto pledge, made in 2015, not to increase income tax, National Insurance or VAT.
She will be boosted by two new polls that puts the Conservatives between 18 and 25 points ahead of Labour.
Taking questions from journalists after a campaign speech in Dudley, Mrs May urged voters to look at the Tories' record on taxation over the past seven years in government.
The Prime Minister told Sky's Frazer Maude that the Conservatives "always has been, is, and will continue to be" a party that believes in lower taxes for working people.
Mrs May said four million people no longer paid income tax at all through the Government's policies, while 31 million had seen their tax bills reduce.
She was also asked whether the Tory manifesto would include guarantees to preserve the "triple lock" on state pensions that ensures an increase of at least 2.5% every year.
Mrs May again refused to make such a guarantee, but claimed pensioners had become £1,250 better off under the Conservatives, while Labour governments of the past had offered much smaller yearly increases to pensions – with a rise of just 75p one year.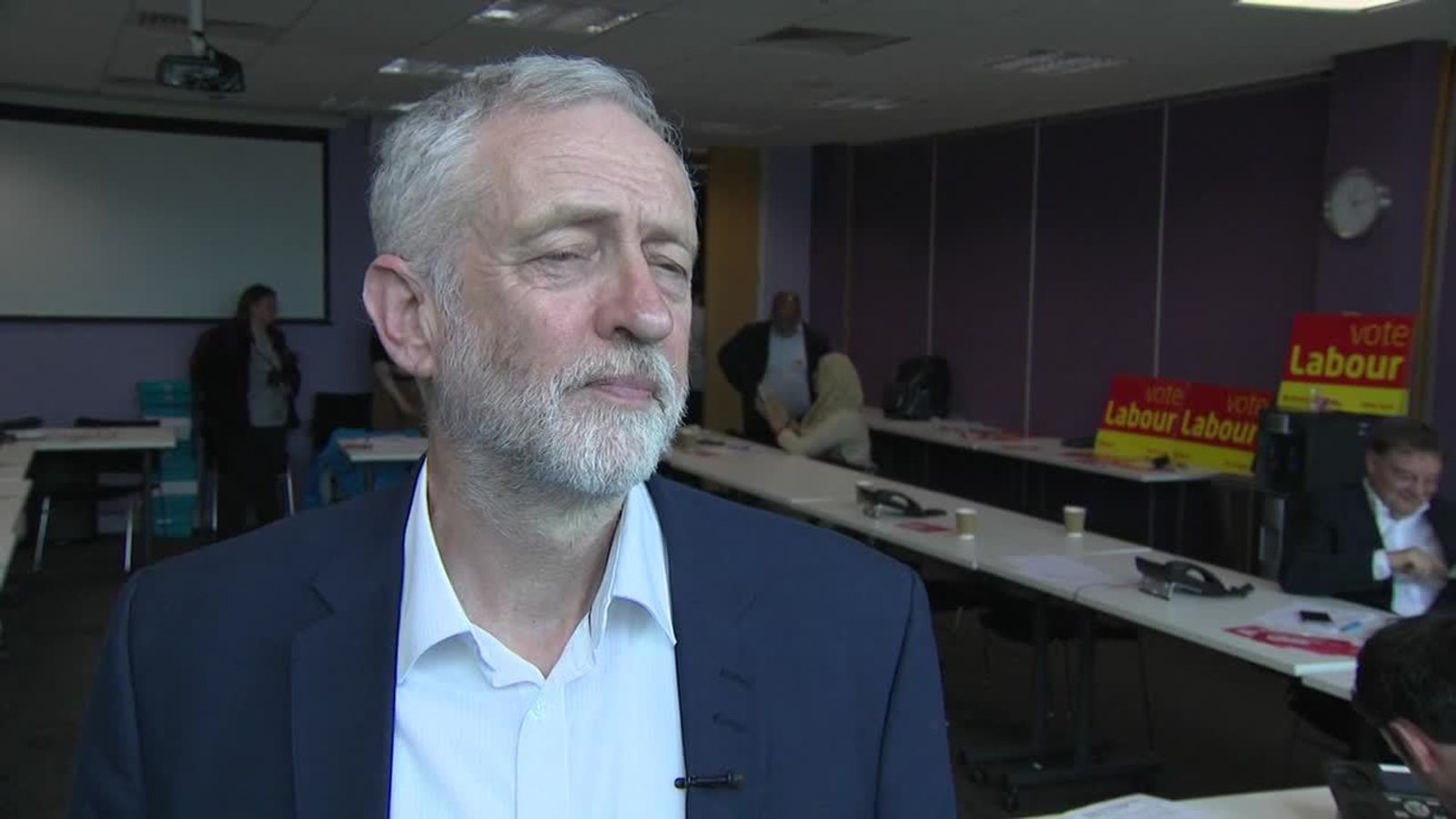 Jeremy Corbyn has pledged to keep the triple lock if a Labour government is elected.
When asked by Sky's Gerard Tubb whether he would promise not to raise VAT or income tax, the Labour leader said: "The Tories are handing £70bn back in tax to big business and corporations.
"We won't do that. We will instead reverse those tax cuts for the corporations and big business in order to fund the social changes we want to bring in this country.
"Our tax burdens will not fall on those with low incomes. They will fall on those with the broadest shoulders who can bear the greatest burden."
The speculation about the Conservatives' tax policies came after Chancellor Philip Hammond said the vows made in the party's last manifesto had "constrained" the Government's ability to manage the economy effectively.
Party officials have insisted they are still deciding whether the pledge not to raise income tax, National Insurance or VAT will return in their 2017 manifesto.
A Comres poll for tomorrow's Sunday Mirror found that 50% of people would vote Conservative, 25% would vote Labour, 11% would vote Liberal Democrat and 7% UKIP.
The 50% support is Comres's highest for a party since 1991.
An Opinium poll of 2,003 people for the Observer found that 45% of voters would back the Conservatives if an election was held tomorrow – up 7 points from last week – with 26% saying they would vote Labour (down 3 points), 9% for UKIP (down 5 points) and the Lib Dems on 11% (up 4 points).